15 Years of Future For Nature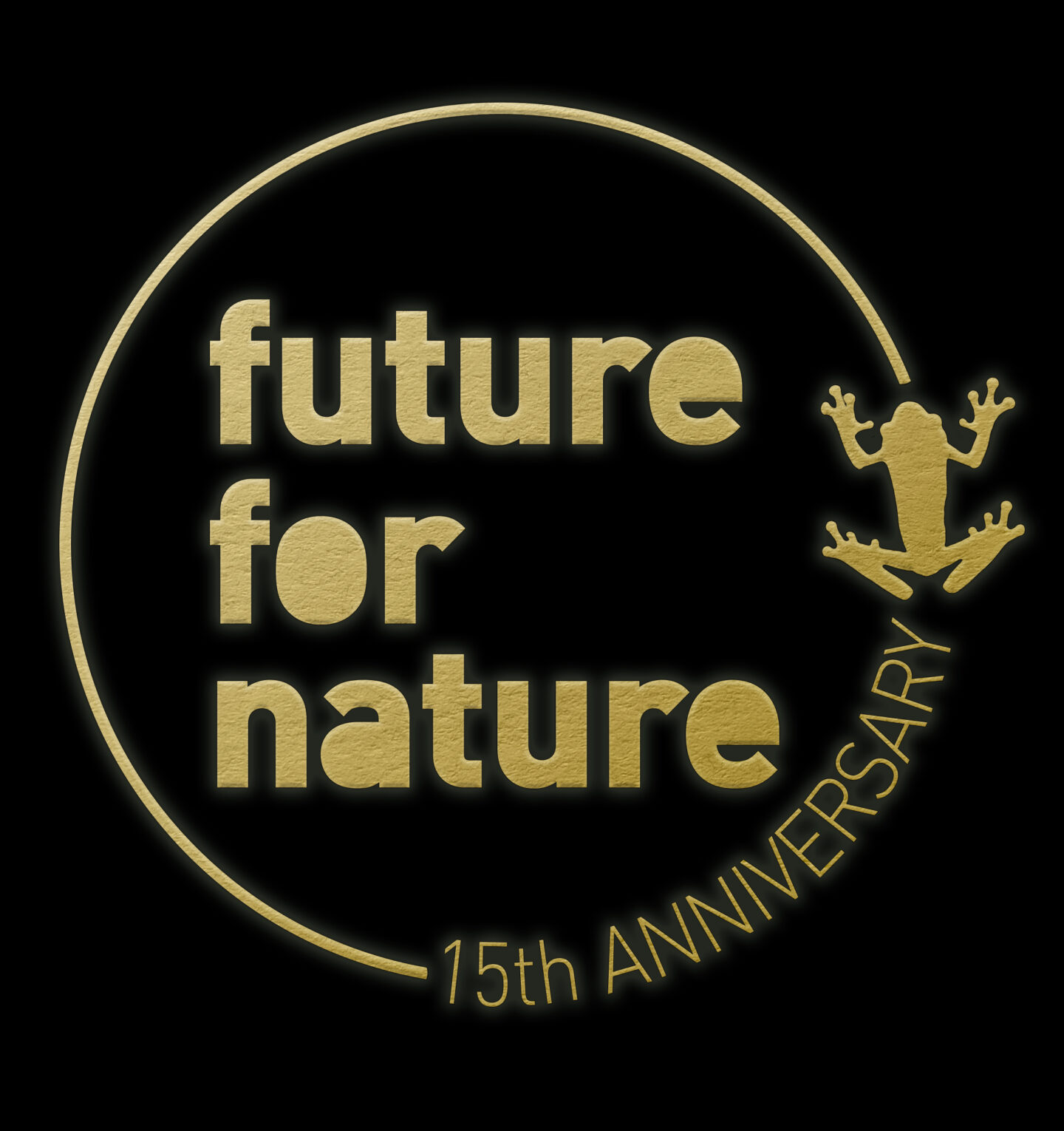 The year 2022 marks the fifteenth anniversary of the Future For Nature Foundation and its Awards. Future For Nature is proud to still be standing strong and looks forward to growing and developing, and continuing the support of young, passionate and ambitious nature conservationists and the existing FFN Family of winners. To celebrate this great milestone we hereby happily present our FFN anniversary logo!
The first awards were handed out fifteen years ago, back in 2008, in Royal Burgers' Zoo, Arnhem. This event was the start of an amazing yearly inspiring experience, which hosted many impressive Guests of Honour, such as Sir David Attenborough, Dame Jane Goodall and his majesty the King of the Netherlands. The FFN Awards concept, with its selection process, committees and event, has proven itself to be a successful way of  finding committed and inspiring wildlife heroes and motivating others. As the foundation continues to grow in prominence and capacity, we hope to reach, inspire and support more people and play our part to protect the planet.

Out of hundreds of applications three Future For Nature Award Winners are selected every year. The selection process is rigorous and applicants pass by two expert selection committees before being chosen as the winners. When they do, they receive a prize of € 50.000,- without any administrative strings attached, gain international recognition for their work and join a network of dedicated nature conservationists: the Future For Nature Family. Through the award FFN has now donated more than 2 million euros for the protection and preservation of nature and many different species.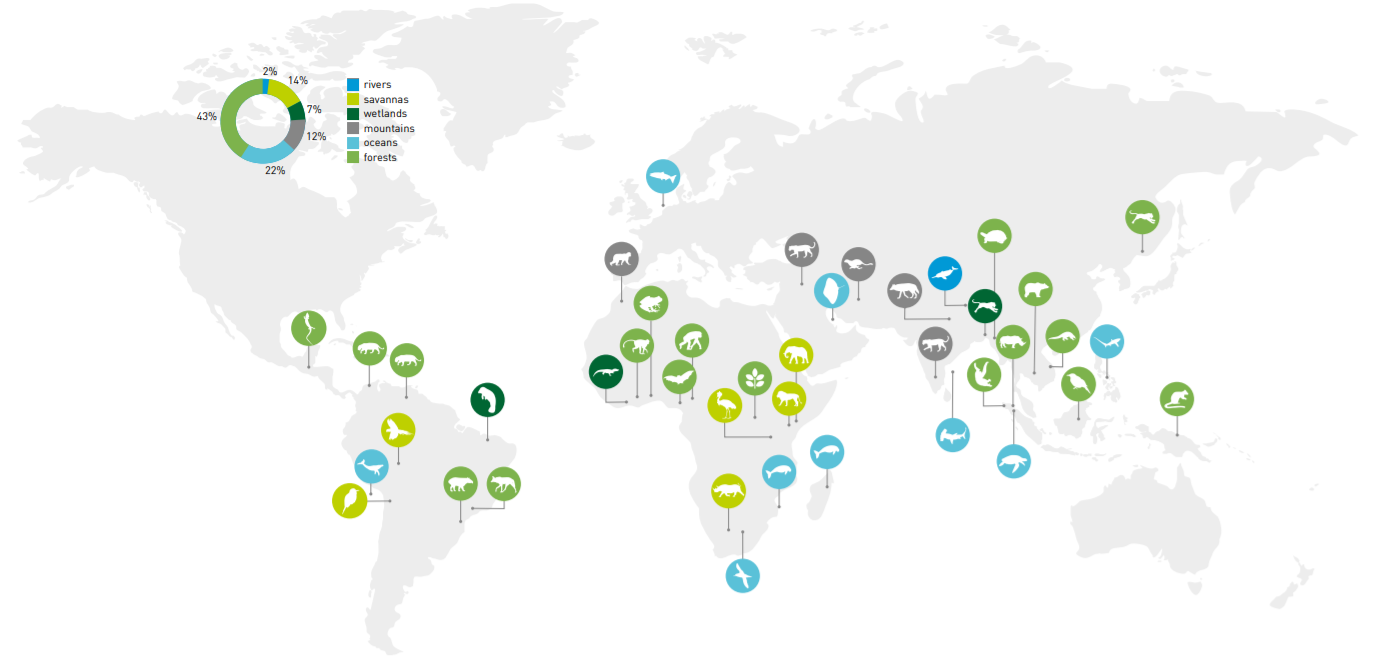 As of May this year, the FFN Family of winners will be an ever inspirational and dedicated group of 45 people. They work in all corners of the world, and have continued their vital conservation projects since they won their award. Many winners have stated the important role the FFN award has played in developing and kick-starting their projects and organisations.
"Winning the Future For Nature Award was a critical step towards establishing the Lowland Tapir Conservation Initiative in the Pantanal and strengthening our tapir conservation efforts in Brazil."  – Patrícia Medici, Award Winner 2008 and member of the FFN International Selection Committee
Over the years Future For Nature's mission remained unchanged: we aim to protect threatened animals and plant species by supporting young, talented and ambitious conservationists. We believe in the power of young individuals, trailblazers who inspire, galvanise and mobilize communities, governments and the public at large, for the future of nature.
The Future For Nature Foundation is dedicated to keep searching for young, trailblazing nature conservationists and promoting their vital work. We also strive to support the Family of winners through our newly developed FFN Family Funding scheme and are always looking for new ways to help them wherever we can!
"In the end, it is that one individual that has fire in the belly, that one individual that is determined that something should be done. I applaud very much Future For Nature's policy in supporting these people." – Sir David Attenborough, 2009 Guest of Honour