You can also make a direct donation to our bank account:
Stichting Future For Nature
NL95 TRIO 0338 5541 30 (IBAN)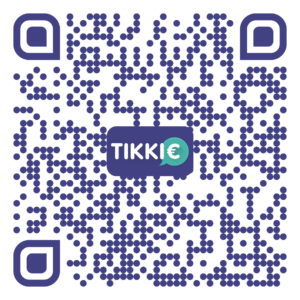 You can also donate through Tikkie (Dutch banks only)
Become a Supporter
You can become a Future For Nature Supporter for €25,- or more on an annual basis. Please download the English or Dutch form below and send it back to us to info@futurefornature.org. As a supporter you are invited to the Future For Nature Award Event.
English
Recurrent Authorization Form FFN Supporters (PDF)
Recurrent Authorization Form FFN Supporters (Word)
Dutch
Doorlopende Machtigingsformulier FFN Supporters (PDF )
Doorlopende Machtigingsformulier FFN Supporters (Word)
Become a Major Donor
Our work would not be possible without the generous support of our Major Donors and the fruitful cooperation with other partners. There are many different ways to support the Future For Nature Award initiative:
Financial contributions to the Foundation and the Award initiative
In-kind contributions (e.g. expertise, software, hardware, special events, media, publications, prizes, artistic performance)
If you are interested in becoming a Major Donor and would like to discuss the possibilities, please contact us through info@futurefornature.org and we will contact you with more information.
Why Donate to Future For Nature?
Every year Future For Nature rewards three outstanding, talented young nature conservationists and supports a wider network of conservationists across the world. To continue this support, we need your help. You can help us to carry on this good work by becoming supporting us with a donation.
The Future For Nature Foundation has been designated a charitable institution (ANBI status) by the Dutch Tax Administration. This means that donations by the Future For Nature Foundation to third parties are exempt from gift tax. Donations and inheritances received by the foundation are also exempt from gift and inheritance tax.