About Future For Nature
The Future For Nature Foundation (FFN) supports young, talented, and ambitious nature conservationists committed to protecting species of wild animals and plants. We believe in the power of the individual. Therefore, we select a new generation of nature conservationists who we believe make the difference for the future of nature. Natural leaders who inspire and with their drive and 'stubbornness' achieve impressive results. Annually, we put three of these promising young people in the spotlight.
From all over the world young nature conservations (up to 35 years old) apply for this prize. The National  Selection Committee, consisting of experienced nature conservationists from the Netherlands, chooses six to ten nominees from all the applicants. Subsequently, an International Selection Committee of renowned nature conservationists selects the three winners.
The winners each receive 50,000 euro and the prestigious FFN Award. The winners may spend the money at their own discretion in the service of nature conservation; after all, they know better than anyone where the money is most needed.  Additionally, Future For Nature offers much more than one-off financial support.
Winning the FFN Award gives the winners international recognition for their work and opens doors that were previously closed.
FFN offers the winners a platform and brings their stories to the attention of conservationists, financiers and a wide audience, allowing them to increase their impact and gain more access to funds.

We also give the (former) winners an extra stage via the Future For Nature Academy. This is an independently functioning committee, which is active in several Dutch cities for and by students with the aim of inspiring students to become active in nature conservation and to offer them resources such as lectures, networking and workshops.

FFN is building a growing Family of (previous) winners, dedicated people who form a community of like-minded people. FFN offers them the opportunity to meet each other and continue to learn with each other in order to continue their fight for nature as efficiently and effectively as possible.
Mission Statement:
Future For Nature aims to protect threatened animals and plant species by supporting young, talented and ambitious conservationists. Trailblazers who inspire, galvanise and mobilize communities, governments and the public at large, for the future of nature. It is those individuals that bring hope for nature.
We believe in the power of supporting young individuals. Sir David Attenborough stated this perfectly: "In the end, it is that one individual that has fire in the belly, that one individual that is determined that something should be done."
Vision:
We give the FFN winners our trust and support to set out on their hard to win mission without any administrative strings attached. They are welcomed into a learning community of like-minded spirits that inspire each other. We aim to continuously support the FFN Award winners in their work, network, and capabilities so they can perform their work effectively, thereby boosting their impact on the future of nature.
Are you, or do you know, the young nature conservationist who we are looking for? Visit our Apply page for more information and to apply for the FFN Award.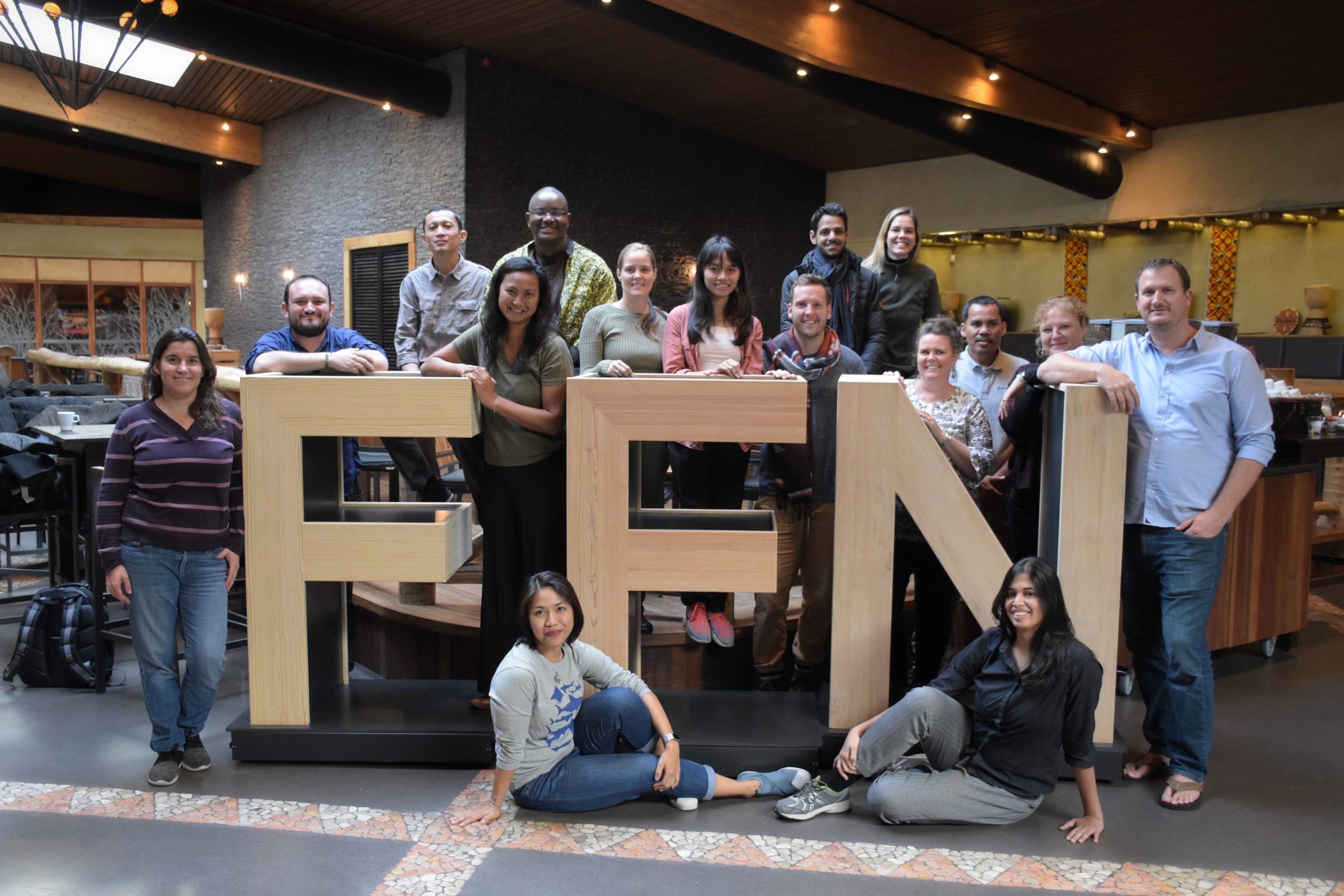 'The more I travel around the world, the more horrors I'm shown. But I have these reasons for hope. Which is the amazing human brain, the extraordinary resilience of nature and the indomitably human spirit, the people who tackle what seems hopeless and they won't give up and they will succeed.'

Dr Jane Goodall, member of the FFN Board of Recommendation