Award Winners 2017!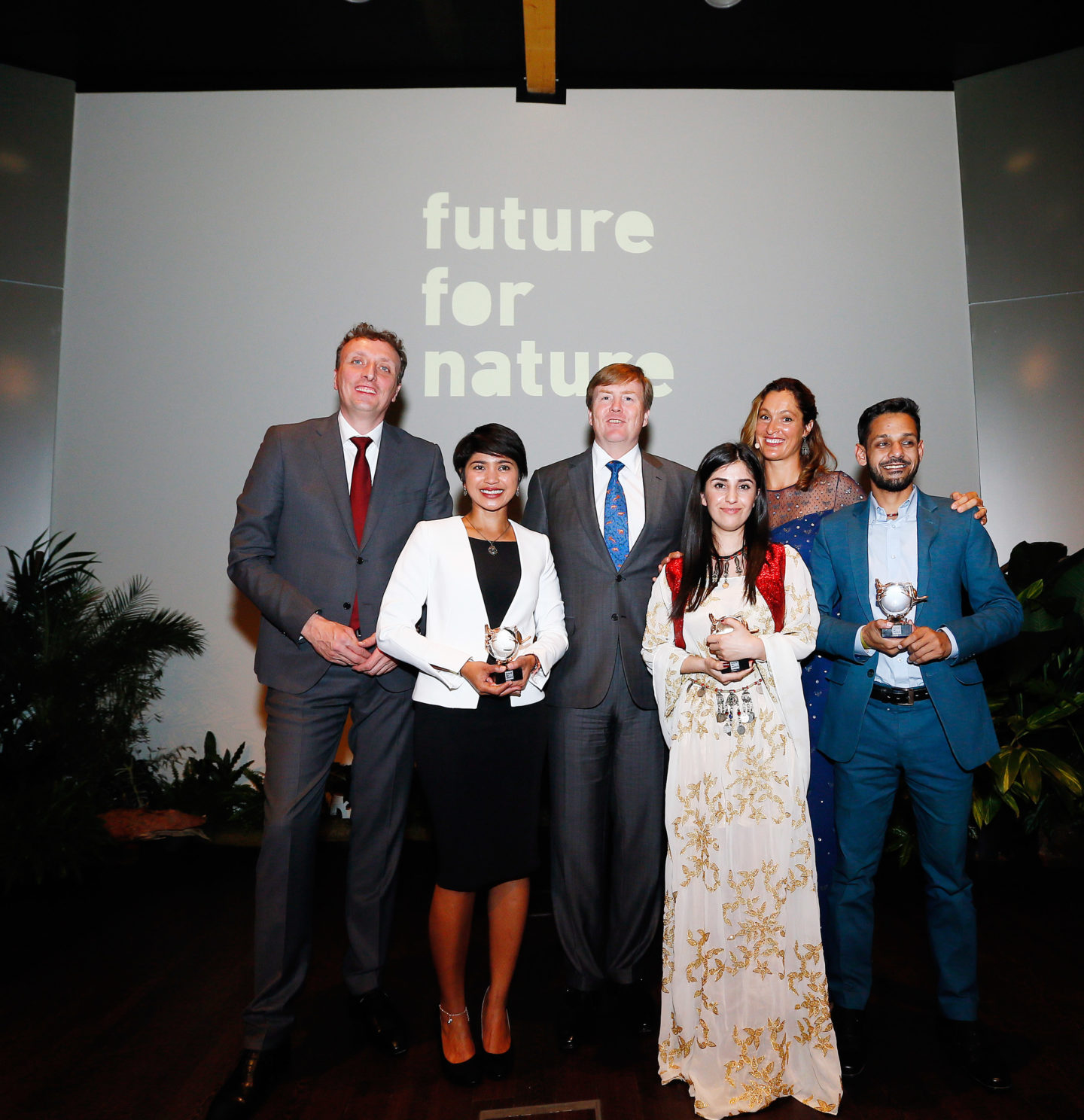 This week is the week that our winners and old winners arrive in Arnhem, for a week of inspiration and presentation. Coming up: the grand finale on 31 March!! Once more we take the opportunity to present the winners of 2017 and our fantastic host: Miss Saba Douglas- Hamilton.
Farwiza Farhan works to promote the conservation of the Leuser Ecosystem in Aceh, Indonesia. This is one of the last places in the world where tigers, orang-utans, elephants, and rhino can still be found together. To protect these animals, Farwiza founded HAkA in 2012, which is dedicated to protecting Aceh Province in social, financial, and conservationist respects.
Hana Ridha works in Iraq, studying the flora and fauna in this country that has been devastated by war. Together with her team, she has become the most reliable source of data on biodiversity in Iraq. They also registered the first ever documented evidence of the existence of the Persian leopard in the country's northern mountains. In the future, she will be building an international programme to protect this wonderful animal.
Shahriar Caesar Rahman works in the Chittagong Hill Tracts in Bangladesh, where he is undertaking to save the Asian giant tortoise from extinction. To support his efforts, he established the Schools for Conservation programme in 2015. In small villages in the Sangu Reserve Forest, he founded four primary schools, in exchange for which the villagers ceased hunting the Asian giant tortoise and 14 other endangered animal species.
BBC presenter and wildlife filmmaker, TV host, and conservationist ánd Chair of Future For Nature' s International Selection Committee, Saba Douglas-Hamilton will host the show on the 31 th of March.