Board Members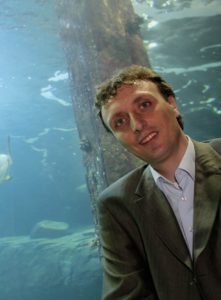 Mr. Alex van Hooff – Chair
I am the director of Royal Burgers' Zoo in Arnhem, the Netherlands. Burgers' Zoo is a family business and I am very proud to say that the zoo has been in my family for a 100 years now. My great-grandfather Johan Burgers officially opened the zoo on 30 March 1913. I now run the business with my wife, with support from my mother as management adviser.
As an organization we aspire to put our passion, wonderment and admiration for nature into the service of nature conservation and we support many conservation projects worldwide. It is also why we have been the main sponsor for Future For Nature for the past ten years. Every year we donate 150,000 euros to the Foundation to be used for active nature conservation work.
Favourite place
My favourite places on earth are Belize and the Azores. In cooperation with the International Tropical Conservation Foundation (ITCF), Burgers' Zoo protects the Shipstern Reserve in Belize. Because of the effective nature protection measures in this special Central American country, many areas are still in a pristine state. The Azores attracts me because of the high number of cetaceans that live around this group of islands.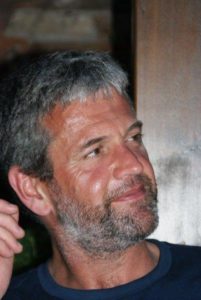 Dr. Claudius van de Vijver – Treasurer
I am the treasurer of Future For Nature. I work as coordinator of the PhD Programme of the Graduate School for Production Ecology and Resource Conservation (PE&RC) at Wageningen University. 
I grew up in Africa where I lost my heart to nature. During my PhD research into fire ecology in natural systems in Tanzania it became clear to me that the conservation of wildlife and the natural environment is a continuous effort which must not stop. It therefore needs support from the younger generations, who must carry the work forward in future. As the focus of Future For Nature is specifically on the advancement and support of young, emerging conservationists, I was more than willing to become part of Future For Nature.
Favourite place
Being in love with the African savannah and having spent four wonderful years there working on my PhD, it may not be surprising that my favourite place on earth is Tarangire National Park in Tanzania. The park is known for its large herds of elephant and the majestic baobab tree.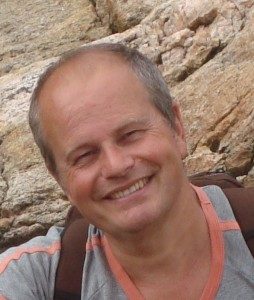 Mr. Willem Ferwerda – Secretary
Willem Ferwarda is the secretary of the Future For Nature Foundation. Willem has a background in conservation and travel organisations and currently he is the CEO of Commonland, working on large-scale landscape restoration.
Favourite place
"The high mountain range of the Sierra Nevada de Santa Marta in Colombia is a very special place for me. I am carrying its beauty and its people, the Kogi and Arhauca indians, in my heart. The teachings of the Kogi indians – about who we are and how man's interaction with nature should be – are a very important source of inspiration to me. I visited it in 1984 for the first time as a student. Being active in the international field of conservation and restoration for many years, I have learned that it is all about people. Especially people living from the land, such as farmers, communities and indigenous people. But it also about us, as well as top executives and decision makers".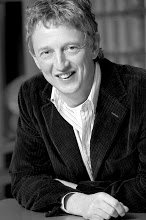 Mr. Ed Stibbe
I am involved at Brand Articulations, an advertising agency in the Netherlands. As a father of two young sons, I think it is very important that they and their generation can get as much pleasure from nature in the future as I do now. That is why I enjoy working for Future For Nature so much. My tasks within the organization are mainly to do with strategy, communication and fundraising.
Favourite place
Our planet has so many beautiful places it is hard to choose just one. I have travelled a lot in my life, but if I really have to choose I think the Seychelles is the most beautiful place on earth. It is a true paradise, both on the land and in the sea, and the people are very friendly and hospitable.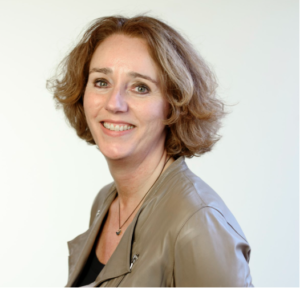 Mrs. Marlies van Wijhe
In my daily life I am the CEO and 4th generation of our family business Royal Van Wijhe Verf. We are the largest independent producer in The Netherlands and more than 100 years old. Our main business is developing, producing and selling decorative paints. In Holland we are known by the brand Wijzonol and our international brand is Ralston.
From when I was very young, I watched all the documentaries on television about nature. From the beautiful seaworld filmed by Jaques Cousteau to the life of wild cats in Africa. Although I originally wanted to become a biologist, I decided to step into the family business after all. But my passion for nature is still there and when I got the chance to help via Future For Nature, I grabbed it immediately.
I must admit that I do not have one favourite place in the world. But, if I think about what I enjoyed a lot when visiting, three things pop up: it is the wild nature with rocks in Bretagne, France, the Bryce Canyon in the USA is amazing, and the Highlands in Scotland: who does not fall in love with that beautiful piece of raw nature?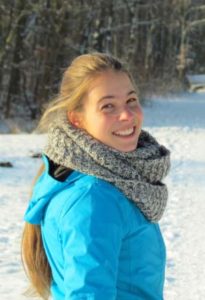 Rascha Nuijten
Since I was little I have been fascinated by nature, in the backyard but also on television watching documentaries and from reading books. During my study Biology and projects and internships abroad, I started to realize that in reality nature is very much under threat. And by our own actions! With this understanding, there grew a passion in me to try and do something about this.
Despite all the negative news around nature and biodiversity, which unfortunately is often the truth, I feel confident that positive and optimistic stories will help increase awareness and create a feeling of hope and empowerment that we can turn this around. With Future For Nature three of such inspiring stories are supported every year.
My favorite place in the world is without a doubt in Africa. I love the atmosphere, the ecosystems and the diversity of this part of the world. If I have to be more specific I would probably go with the Masai Mara in Kenya, my first experience with this continent and its wildlife.