Bringing Light to Remote Communities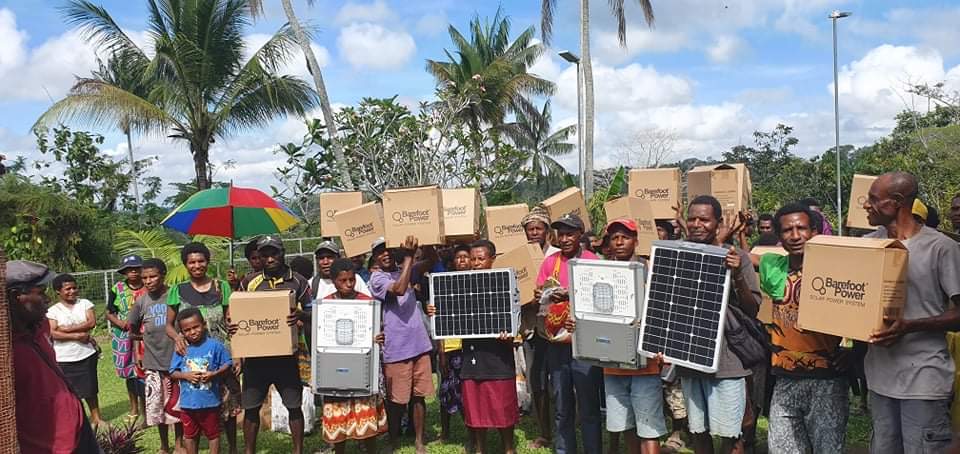 "We are sick of living in the dark, how can you change this?"
This is what many people in remote villages asked Jean Thomas (winner 2010) when she first arrived in Papua New Guinea, way back in 2003. Rural and remote communities in the Torricelli Mountain Range did not have access to clean energy, until now!
Jean and her team at the Tenkile Conservation Alliance (TCA) have established the Kamapim Pawa Project, or Solar Lighting Project, in partnership with Australia's Off-Grid Electrification Program called Pawarim Komuniti. As the name reveals, TCA's project aims to get solar lighting systems to every household in the area and change the lives of local people.
Lighting the streets will benefit everyone by improving access to village facilities, and women and children will feel safer in walking within the village at night. Household lighting will also be making huge differences for the communities. Women usually used to spend a lot of time collecting dried bamboo which is one of the main light sources. This not only results in hard work but health issues as well. Access to a solar lighting system in their homes will eliminate these issues the day it is installed.
Together with Solar Solutions, TCA are distributing 2,690 solar household lighting units and 350 streetlights will be distributed in over 40 villages. The equipment all came in this month and the first units have already been installed!
"It feels like we have gone full circle in a way and we are so impressed with this project coming to fruition, not just in terms of providing light to households, but in terms of our staff implementing this project independently of both Jim and I." – Jean Thomas
Local communities have shared how happy they are with the lights in many different ways. Women are singing with joy and one village has even composed a song about it – "Lukim lait yeah", meaning "We have seen the light!".