Changing opinions about sharks – with a new campaign and position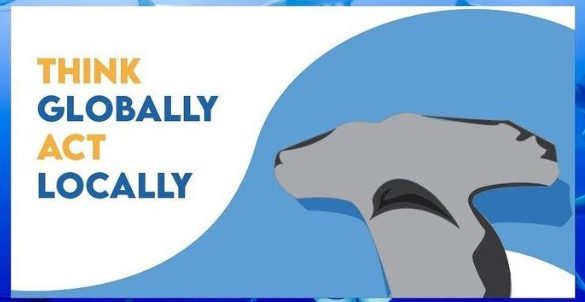 Divya Karnad (FFN winner 2019) is working hard  to create awareness about the threats to sharks and the problems of commercial fishing among locals in the state of Goa, India.
 Campaigning for sharks
Together with a team Divya set up In Season Fish, a collective that creates engaging ways to connect a love for seafood with environmental conservation. In Season Fish provides a season calendar and useful information about local fish species in the overall aim to introduce seafood lovers to the diversity the ocean has to offer, and thereby avoid overfishing of specific species.
| | |
| --- | --- |
| In Season Fish has set up a campaign focussed on educating tourists and restaurants about commercial shark fishing and the unregulated consumption of shark meat as one of the biggest threats to local shark species. For the campaign Divya asked the Future For Nature Academy to create a flyer and social media posts to help spread awareness. The flyer will be shared with tourists and in restaurants to raise awareness about the impacts for sharks and people, and will hopefully lead to a decrease in shark meat consumption! | |
A new role
Besides this great campaign, Divya has also recently accepted a new position. As of now Divya is the Co-Chair of the Human Dimensions Working Group of the IUCN SSC Shark Specialist Group. With this working group she will be setting the global agenda for sharks and rays, to promote effective interdisciplinary science and conservation. It is a wonderful opportunity!