First Ever Reintroduction of the Asian Giant Tortoise in Bangladesh: a Model for Future Rewilding Efforts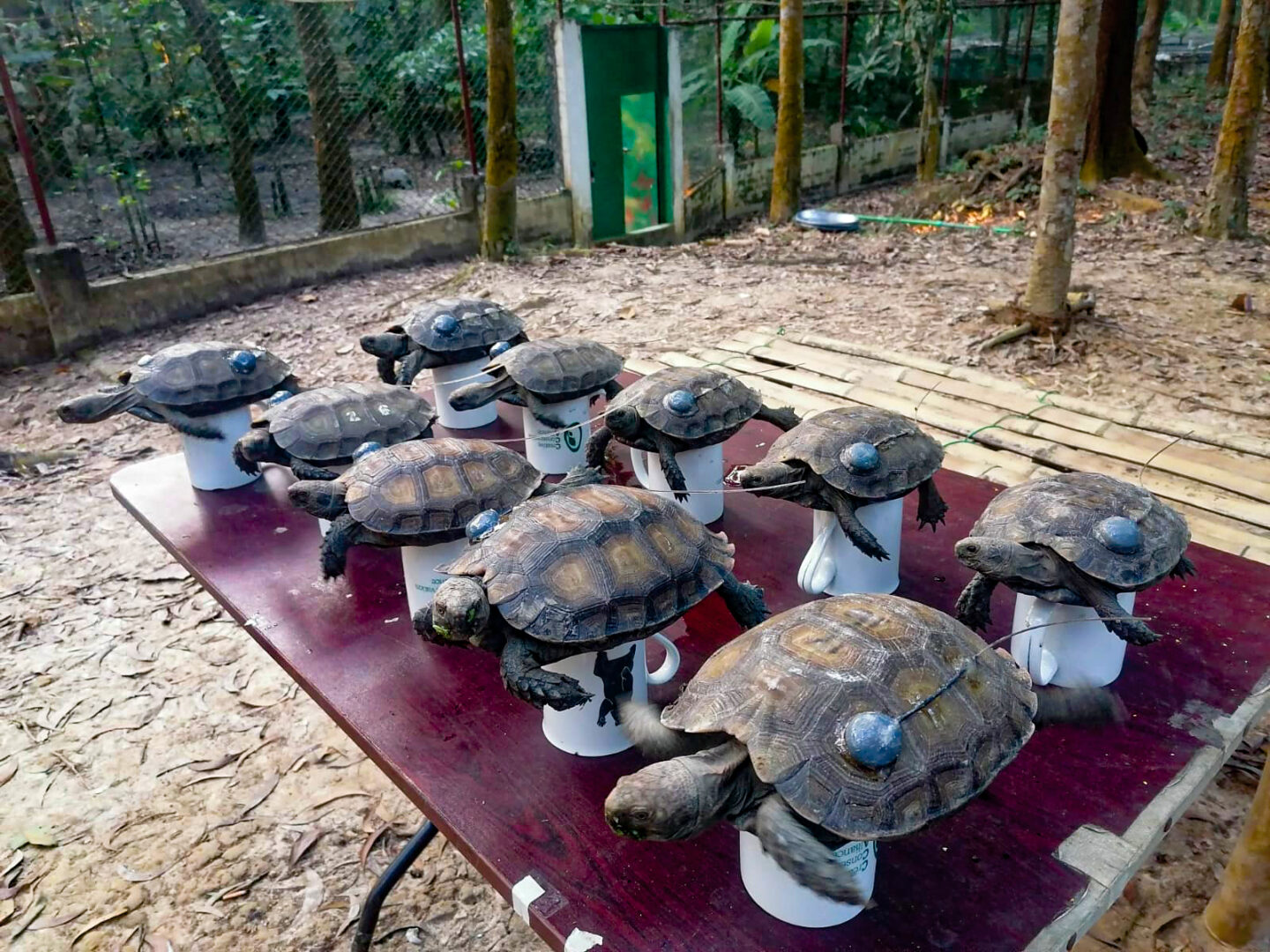 In December of last year, ten captive-bred Asian Giant tortoises, the largest tortoises  in Asia, were released into the Chattogram Hill Tracts of Bangladesh. This is the first ever reintroduction of this Critically Endangered tortoise species in the country. After thirty years of absence, the Asian Giant tortoise is finally back in the forest of Chattogram Hill Tracts. Shahriar Caesar Rahman (winner 2017) and his team at the Creative Conservation Alliance in collaboration with the Turtle Survival Alliance and the Bangladesh Forest Department have delivered fantastic work to make sure the tortoises experienced a safe return.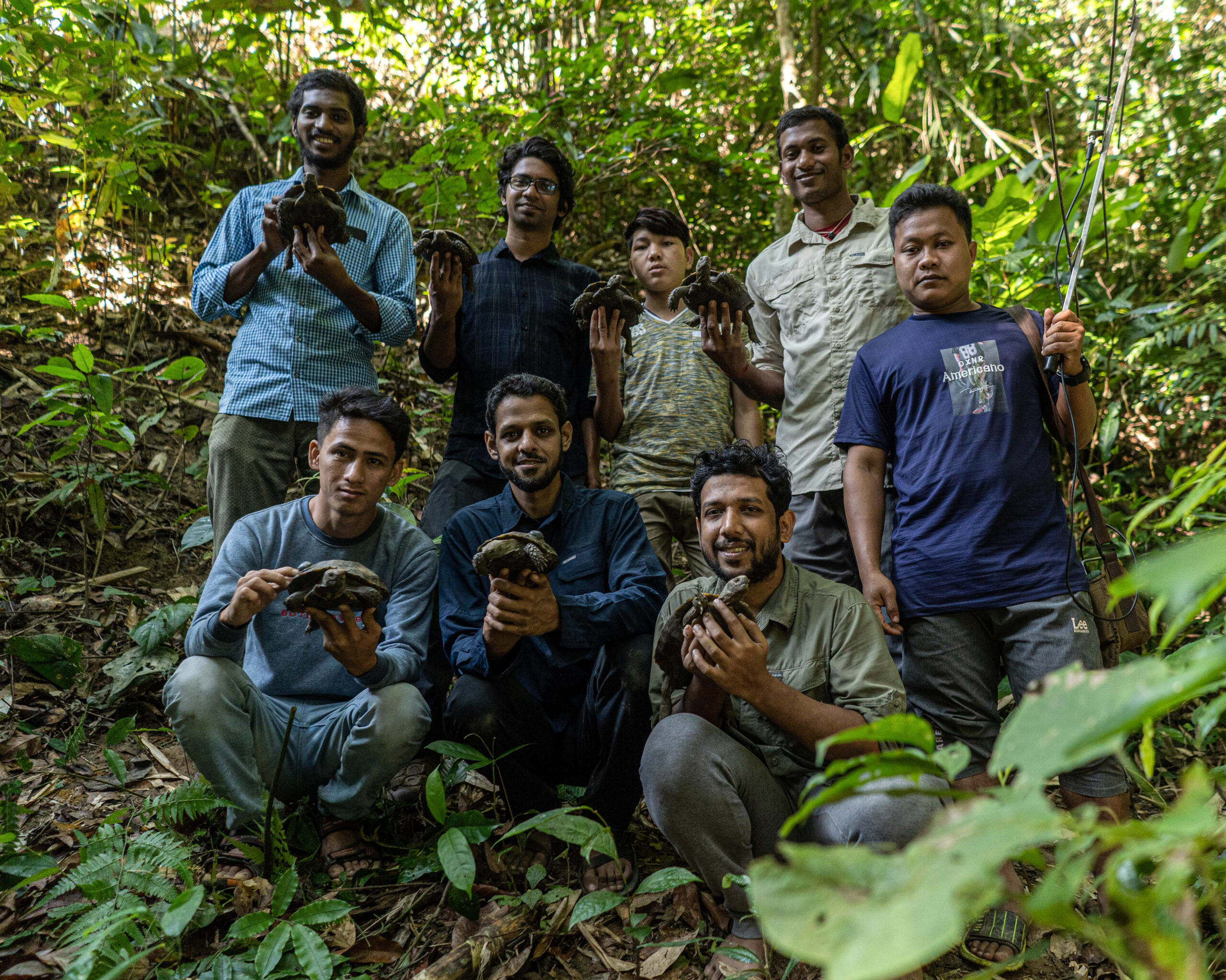 The team with the ten tortoises, with Caesar Rahman in the middle of the bottom row. Photo credits Kowshikur Rahman CCA
Ensuring a safe new home
All ten released tortoises are juveniles of about 2,5 years old and were hatched at the Tortoise Conservation Centre in Bhawal National Park. They are the offspring of tortoises seized from or surrendered by poachers. Meaning this is their very first time in the wild. To guarantee a safe debut they were all extensively screened for diseases prior to their release. The animals have been introduced in a large enclosure in the community-managed forest, where they will be able to gradually acclimate to the area and  can be monitored and looked after. A Village Conservation Committee of five people will act as a local governance system to protect the reintroduced tortoises and their habitat. Under the guidance of Caesar, the movement and monitoring of the tortoises will be conducted by reformed hunters from local indigenous communities.
"This release epitomizes why we created the Turtle Conservation Center and why we work diligently to create meaningful and lasting relationships with indigenous communities of the Chattogram Hill Tracts," said Caesar, "It exemplifies the value of public-private collaborations, and illustrates the use of conservation breeding as a tool to restore populations of native animals in the wild."
Just the beginning
Each individual tortoise is fitted with a transmitter to be able to monitor its location and well-being. Data from this will give extremely useful insights into conservation measures for future rewilding efforts in the area and beyond. This information can help validate the efficacy of conservation breeding and release as a tool in restoring populations. This revolutionary release will therefore act as a model for future endeavours in reintroducing other species of turtles and tortoises into community-managed forests in Bangladesh and more.