Free the Bears Focus and Impact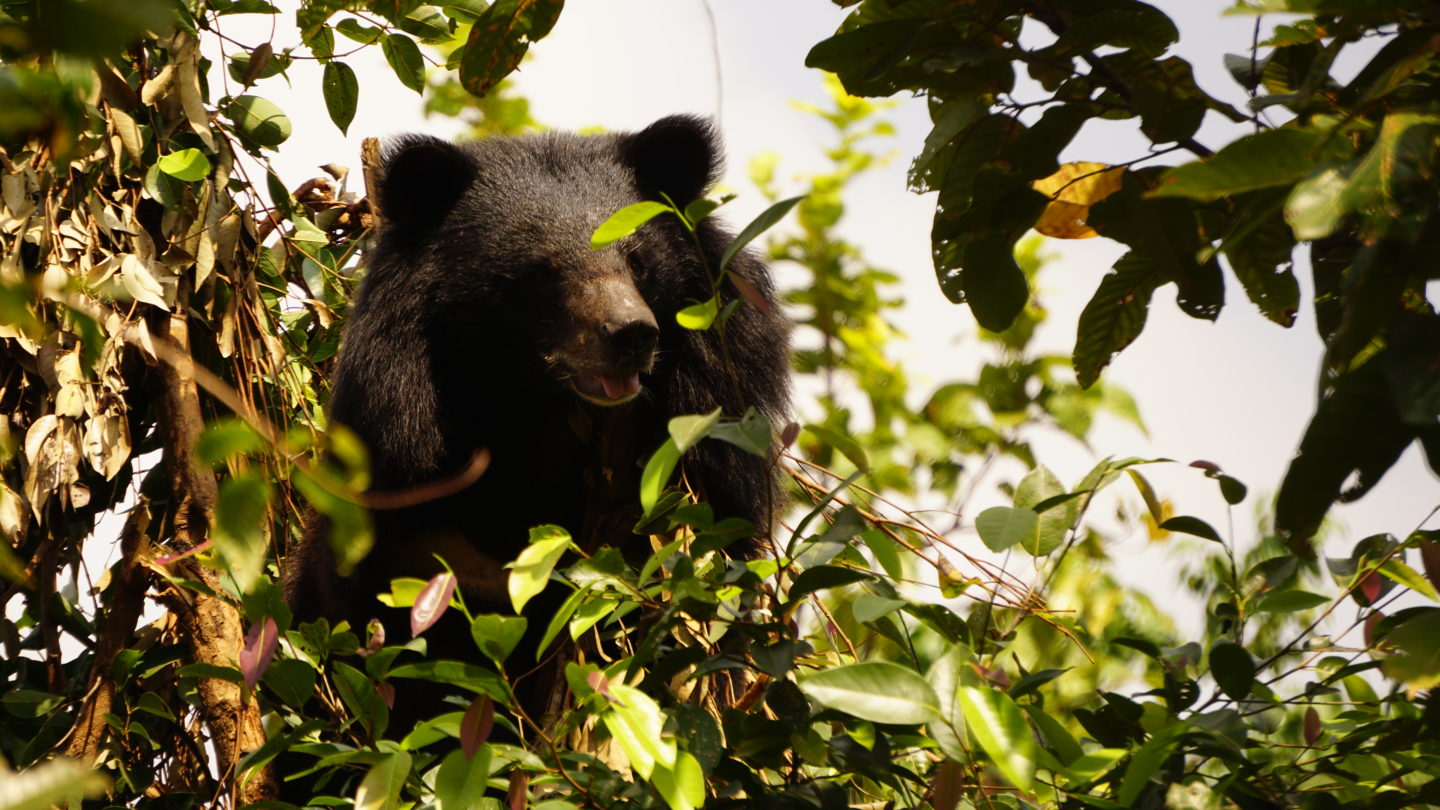 Since 1997, Vuthy Chuon (FFN winner 2012) and his local team have been working of the rescue and conservation of Cambodia's bear species the Malayan sun bear (Helarctos Malayanus) and moon bear (Ursus thibetanus). Free the Bears provides lifelong care for 118 (2019) rescued sun and moon bears in a sanctuary 1-hour South of Phnom Penh city. Unfortunately, the illegal wildlife trade in Cambodia is ongoing with no sign of slowing down. Each rescued bear has their own sad story. Some were kept as pets, taken from the wild with their mother snared by poachers and often killed in order to take the cub for the black market. Others confiscated from wildlife trade where they are destined for the use in the horrific bear bile farming industry as well as sold for other body parts used in traditional medicines, to restaurants as delicacies or body parts sold as trinkets in local markets and overseas.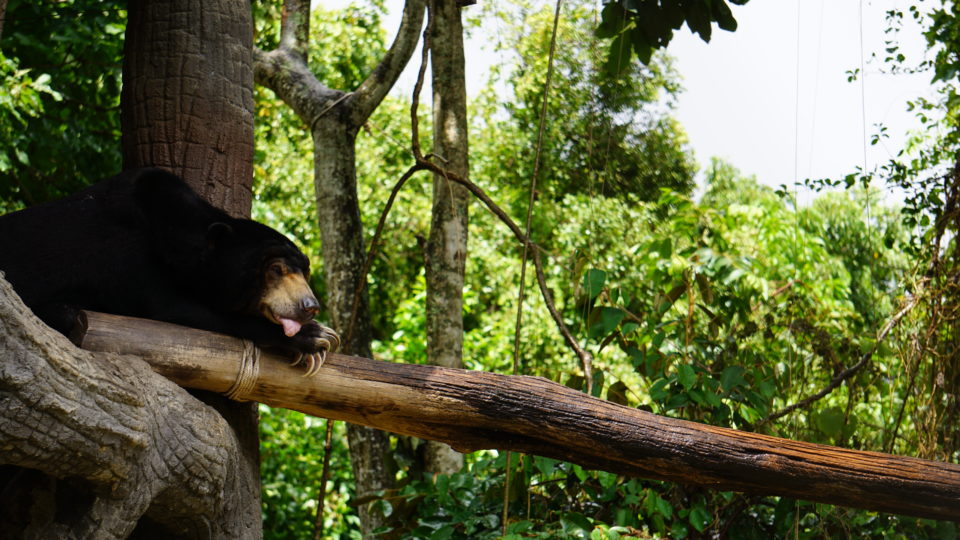 Sanctuary
Free the Bears sanctuary is the largest in the world housing these species with facilities including a wildlife hospital, education centre and quarantine onsite. The cub care team are some of the most experienced in the world successfully hand raising cubs as young as 2 weeks old weighing less than 1 kilo.
Constant Improvements and Education
Free the Bears Cambodia team under Vuthy's leadership continually work hard to ensure that all bears have the highest level of care and welfare and strongly believe standards can and should always be improved with new acquired knowledge for these two crucial bear species. The programme in Cambodia aims to increase awareness of the plight of bears in South East Asia, their ecology and the importance of their survival. Cambodia is a developing country and very little education is offered when it comes to the environment, local wildlife and its importance to the country.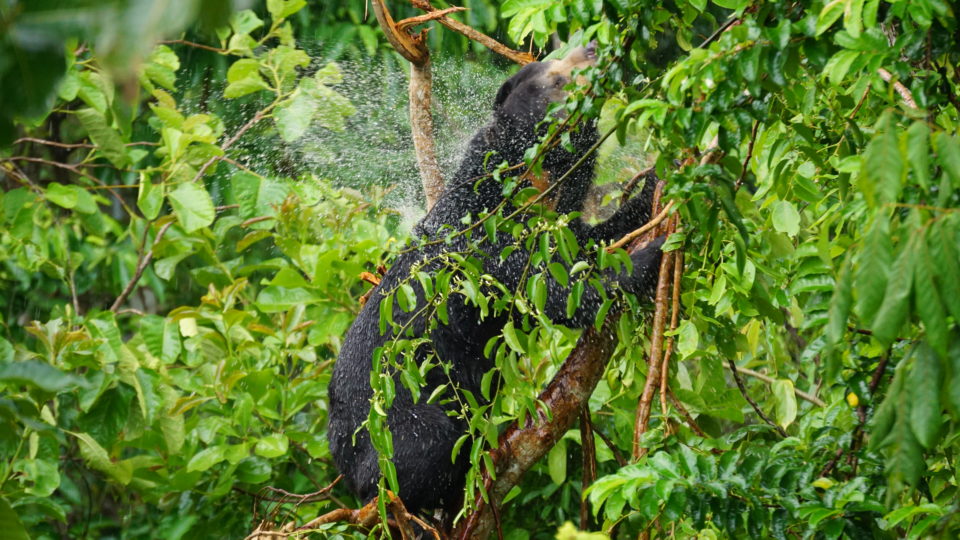 Focus Areas
In Cambodia Free the Bears focuses on these areas:
Bear husbandry – Providing all rescue bears with forest enclosures filled with plenty of climbing structures, caves, swimming pools and enrichment toys, where they can exhibit natural behaviour and are stimulated by their environment.
Environmental education – This is a buy one sell one project, for each international school that joins the ACE Team education programme (Awareness, Communication, Education), they are able to invite a local school for free. In 2019 Free the Bears have invited 1,000 local high school students to join our education programme. There they can learn about the importance of bear conservation in their country. This programme is aimed to inspire them to take action in wildlife conservation and share the message to their friends and family.
Volunteer programme/Research programme/Bear Care Tour – Offers international supporters, university students and travellers the opportunity to join in bear in-situ conservation and get involved by helping in the day to day husbandry and care that goes into looking after 100+ bears, 365 days a year. University students have the opportunity to join the research programme completing projects from our prospectus. By providing Free the Bears with valuable data and analysis they have a once in a lifetime experience impacting bear conservation and its future progress.
Vet Programme – Free the Bears is committed to improving the standard and experience of local vets in Cambodia by focusing on capacity building and training onsite.