Grand finale Future For Nature 2017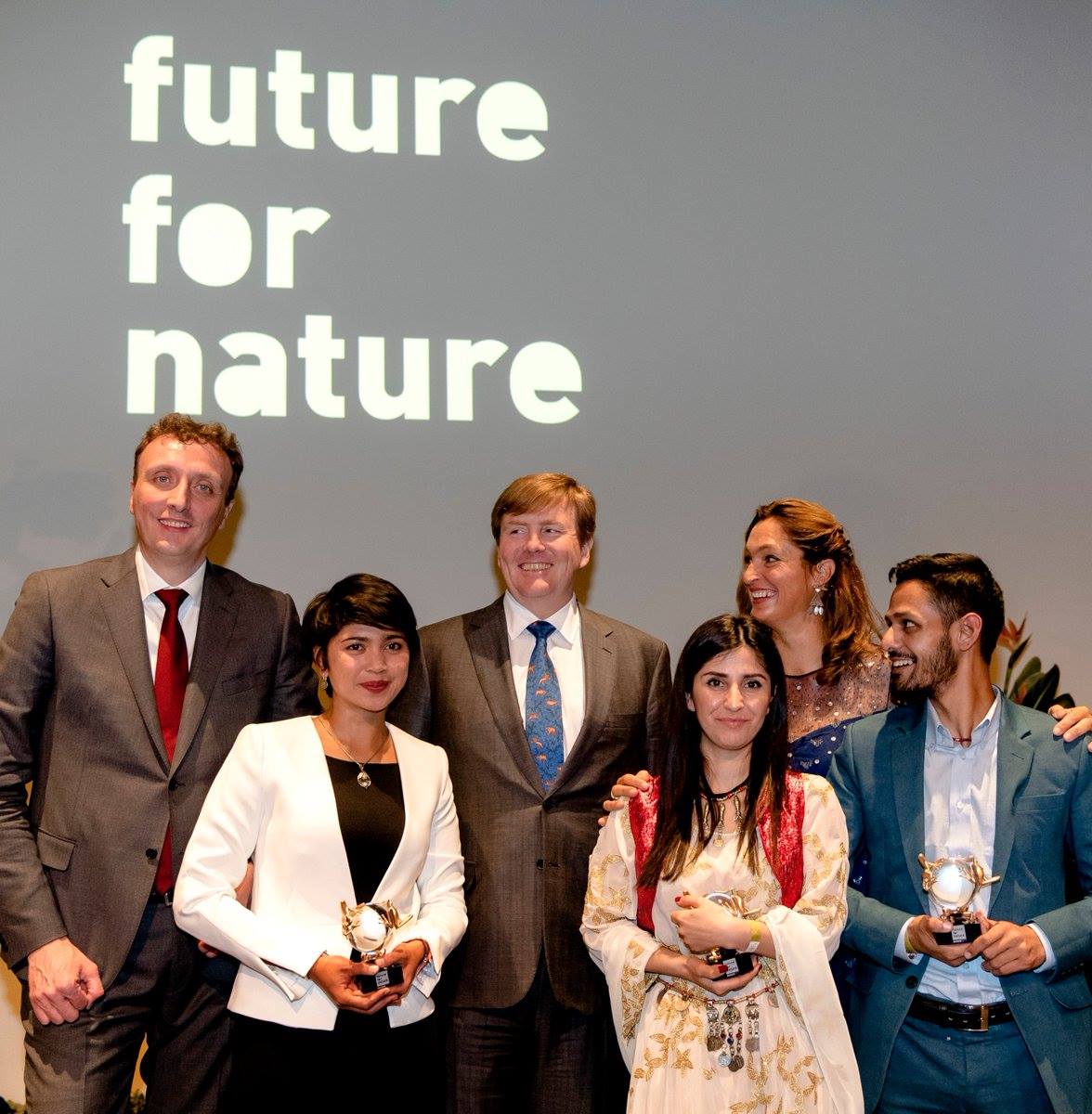 Future for Nature is looking back with great joy on a very successful anniversary event, in the presence of most our previous award-winners from 2008-2016, three brand new winners Farwiza Farhan, Hana Ridha and Shahriar Ceasar Rahman ánd His Majesty the King. And a full house, of course.
It started of with a special message from Dr. Jane Goodall to our winners: 'You are my hope for the future!' Then an interview with the chairman of the Future For Nature Foundation, Alex van Hooff: 'We were talking about conservation heroes and we were wondering, where are the young people? We must do something about that! That innovative idea sparked the launch of Future For Nature ten years ago. Now every year we spotlight three promising young people who receive the Future For Nature Award and 50,000 euros each.'
Next was Patricia Medici, award-winner and member of the selection committee with a powerful speech about her love for tapirs. She made us fall in love with them too in a split second. Caleb Ofori Boateng, award-winner in 2014 stole our hearts with his talk about conservation evangelism which helps him to protect the Togo Slippery Frog.
Saba Douglas-Hamilton, our brilliant host made us all laugh when she said: 'I feel like a mother hen: all these young winners are my chicks!' Thank you Saba, for being with us again!
After the break, our Guest of Honour, His Majesty the King entered the auditorium. Up on the stage came our new winners, each with a compelling speech about their work in Indonesia, Iraq and Bangladesh. Expect to hear much more of them in the future.
And, behind the scenes something very important happened this week: the whole group of winners drafted and signed a manifesto saying THEY are part of the generation of the future and they will commit themselves to working together to make the world a more sustainable place. We believe in them!