Recent Census Reveals: Grey Crowned Cranes in Rwanda are Flourishing!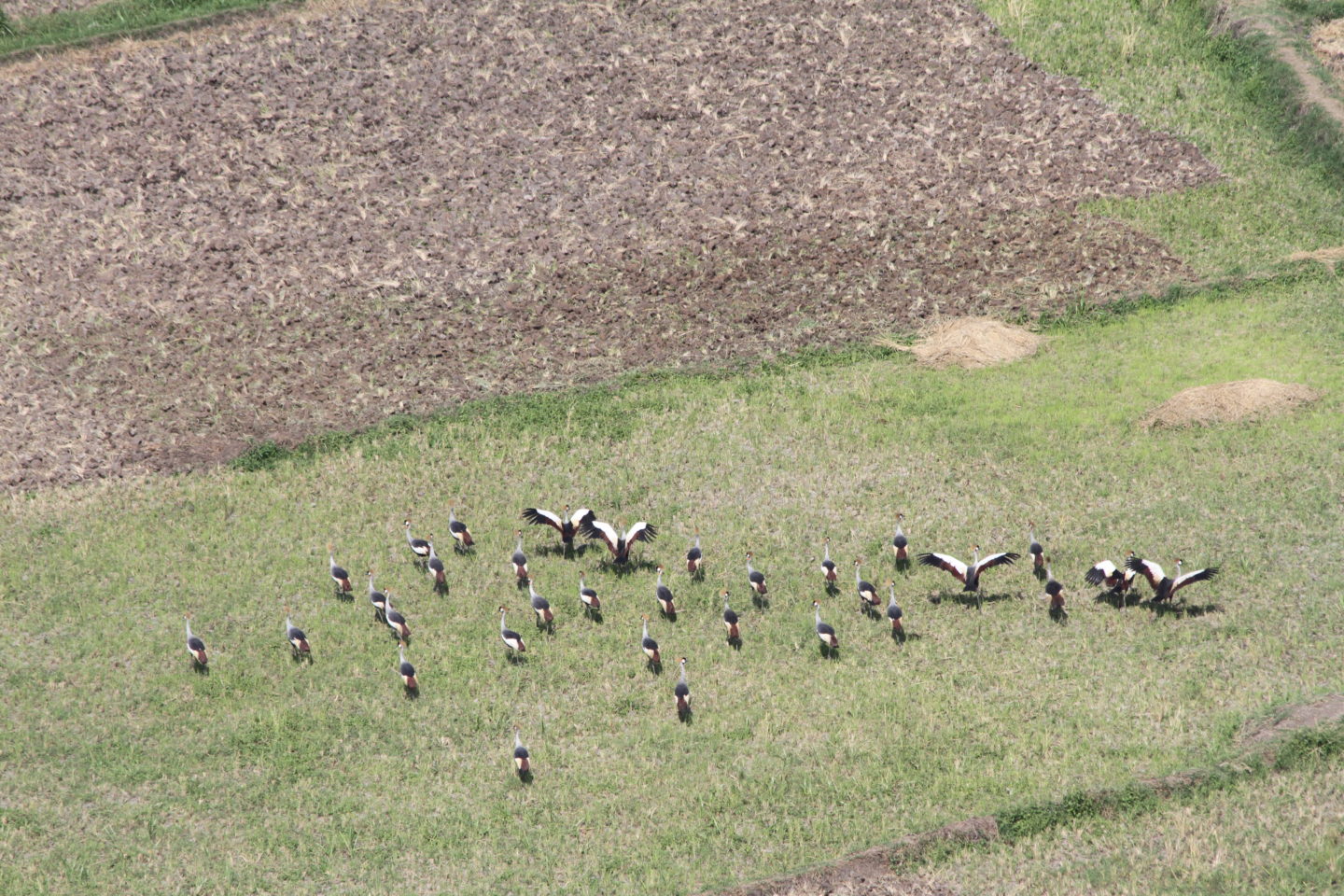 The third census of Grey Crowned Cranes recently took place in Rwanda with positive results. Compared to previous years, a few hundred more birds were counted. This is great news as they are endangered. The census was performed by the organisation "Rwanda Wildlife Conservation Association" (RWCA) founded by Future For Nature Award winner Olivier Nsengimana.
Throughout the country, from the ground and through aerial surveys, staff and volunteers from RWCA have been locating these majestic birds throughout Rwanda. Previous years 459 and 487 Grey Crowned Cranes were counted, this year they counted 748 Cranes!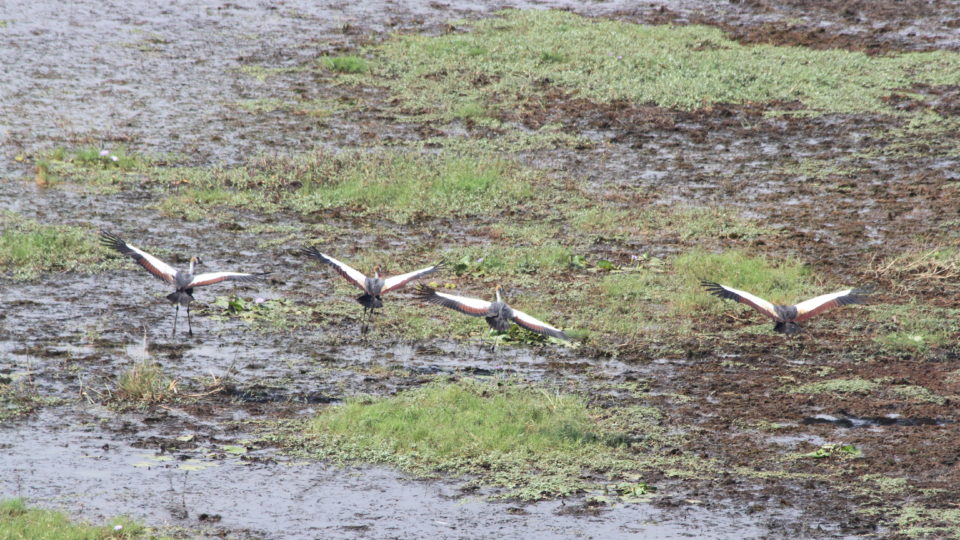 Why are Numbers so Much Higher this Year?
This probably has to do with several aspects. There are many Grey Crowned Cranes counted at the borders of Rwanda. It is therefore possible that the numbers are higher because the birds were on Rwanda's side of the borders. The RWCA is constantly committed to combating the illegal trade of this special species. The areas where the birds live are better managed by the organisation and there is an increased protection against illegal activity, such as cutting grass and grazing cows. Furthermore, the organisation has a strong team with a lot of knowledge, both about the life patterns of the Grey Crowned Cranes, and good collaborations with the surrounding communities that help to share information and sightings.
Great news of course, but it does not mean that their work is done. Their aim is to ensure that the population of the Grey Crowned Cranes is stable and continues to grow in Rwanda and regionally.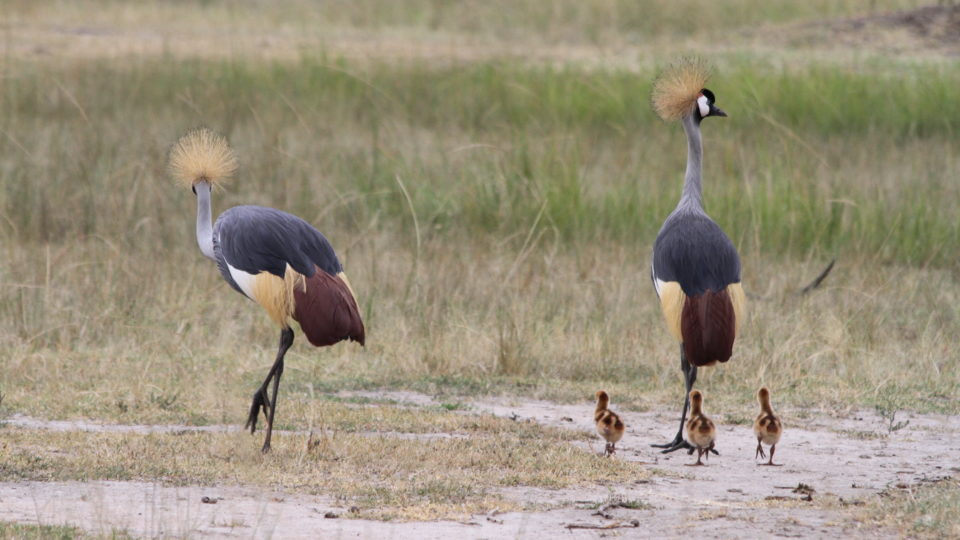 Olivier Nsengimana won the Future For Nature Award in 2019 for his outstanding commitment to the endangered Grey Crowned Cranes. With the prize of € 50,000 he can continue his valuable work for this majestic bird species.