How the Discovery of Frogs Leads to the Protection of Other Species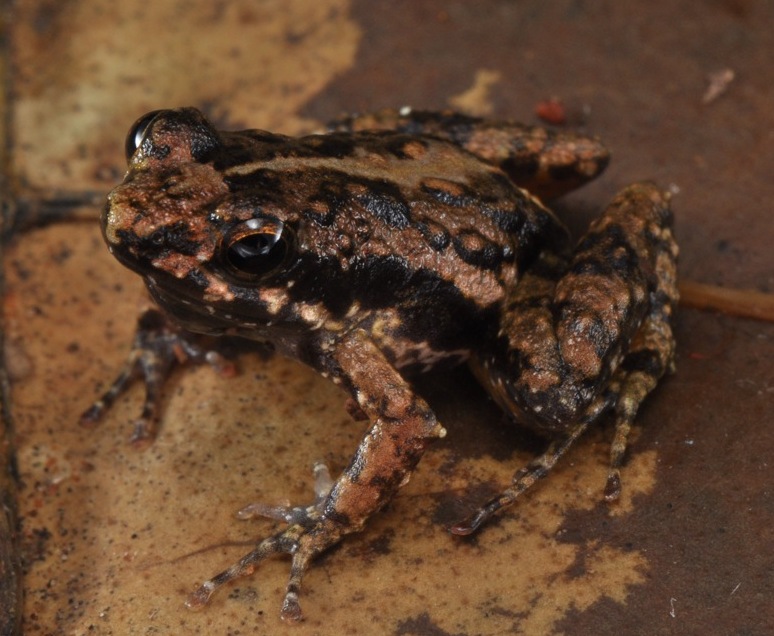 2014 FFN Award Winner Caleb Ofori Boateng has done some incredible work with his organisation Herp-Ghana recently. This non-profit is dedicated to the conservation of amphibians and reptiles, the first organisation to do so in West Africa. Herp-Ghana strives to save these species by preserving the habitats on which they depend.
No-Go Area Realised
Caleb's recent discovery of the Afia Birago puddle frog in the Atewa Range Forest in Ghana had led to protection of the entire area. The forest has made it on to the list of the world's Alliance for Zero Extinction sites. To get on this list, the area must contain 95 percent of the entire population of one or more species listed as Endangered or Critically Endangered on the IUCN Red List. With the discovery of the critically endangered Afia Birago puddle frog, which Caleb proudly named after his mother, the forest was able to gain its recognition as an Alliance for Zero Extinction site. This means the Atewa Forest is now a no-go area for mining, which protects the species residing there.
Saving Animals While Boosting Ecotourism
Another one of Caleb's current projects is opening this May: a new canopy walkway at the Onepone Endangered Species Refuge, Amedzofe in the Volta region of Ghana. Not only does the opening of the new canopy walkway boost ecotourism in the community, it will also help raise revenue to protect and conserve many threatened animal species, including the Togo slippery frog. This tiny amphibian was rediscovered by Caleb and team after they were thought to be extinct for the last forty years. The structure (canopy walkway) is built at the Onepone Endangered Species Refuge, where it will not only protect the Togo slippery frog, but at least eleven other IUCN threatened species as well and several others believed to be new to science.