International Selection Committee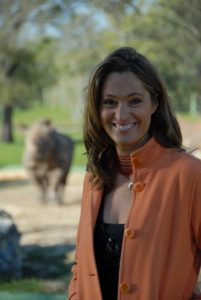 Ms. Saba Douglas-Hamilton
Saba Douglas-Hamilton is an award-winning wildlife filmmaker, TV host, and conservationist. As Chair of Future For Nature's International Selection Committee, she believes passionately in promoting young conservation leaders and securing a future for the wild world. Her life in Africa, and work as a wildlife filmmaker, has led her to some of the remoter parts of the Planet where she has observed rare and endangered species in their natural habitats and experienced the frontline of conservation first hand.
More about Saba
Born in Kenya with lions, giraffes and warthogs in her back garden, and speaking Kiswahili as her first language, Saba became entranced with wildlife at an early age. Her childhood was spent bumping around in the back of an open Landrover between Tanzania, Kenya and Uganda while her parents studied elephant behaviour then later battled to save them from the illegal ivory trade. At the age of thirteen, barefoot and unruly, Saba was sent off to the United Kingdom to be educated, and went on to study at the University of St. Andrew's, Scotland, where she obtained a first class Masters degree in Social Anthropology. She started work in conservation immediately after graduating, initially for Save the Rhino Trust, Namibia, where she ran a community conservation project to protect the rare desert-adapted black rhino.  She later joined Save the Elephants in Kenya as the first Chief Operations Officer, where she helped set up a research station in Samburu National Reserve that now monitors a population of over 900 elephants. For the last decade Saba has been a trustee of Save the Elephants and has lectured extensively to raise awareness about conservation issues. With ivory trade at an all time high, the charity is focussed on stopping the killing, thwarting the traffickers and reducing demand for ivory worldwide. In 2014 she stepped down from her role as a trustee to become the Chair of the Advisory Board and Head of Special Projects.
In 2000 Saba was talent-spotted by the BBC Natural History Unit and began her career as a wildlife filmmaker, hosting nine TV series including Secret Life of Elephants, Big Cat Diary and Unknown Africa, and over twenty-four wildlife documentaries. She directed two award-winning films for Animal Planet, Heart of a Lioness and Rhino Nights, which documented previously unknown behaviour for the first time.  After her children were born, Saba took some time out to run the family's luxury safari lodge, Elephant Watch Camp, in Samburu, and has only recently returned to filmmaking to work on a twelve part series for the BBC – This Wild Life – about life and conservation in the bush with her husband, Frank Pope, and three young children.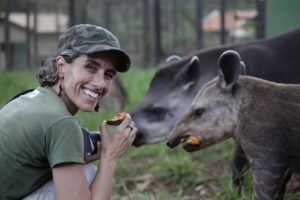 Ms. Patrícia Medici
Patrícia Medici was one of the first winners of the Future For Nature Award in 2008. She won the Award for her outstanding conservation work on the tapir in Brazil and this enabled her to take a critical step towards establishing the Lowland Tapir Conservation Initiative. Since May 2013 she is part of the FFN committee.
More about Patrícia
Patrícia Medici is a Brazilian conservation biologist. Her main professional interests are tapir conservation, tropical forest conservation, metapopulation management, landscape ecology and community-based conservation. She has a Bachelor's Degree in Forestry Sciences from São Paulo University, a Master's Degree in Wildlife Ecology, Conservation and Management from the Federal University of Minas Gerais, Brazil, and a PhD in Biodiversity Management from the Durrell Institute of Conservation and Ecology, University of Kent, UK.
For the past 20 years, Patrícia has been working for Instituto de Pesquisas Ecológicas, a Brazilian NGO, of which she was one of the founding members. Since 1996 she has been coordinating the Atlantic Forest Tapir Program in Brazil. In 2000 she was made chair of the IUCN Species Survival Commission's Tapir Specialist Group (TSG), a network of over 100 tapir conservationists from 27 different countries worldwide. In 2008, Patrícia launched the Brazil-wide Lowland Tapir Conservation Initiative (LTCI), which aims to establish tapir conservation programmes in other Brazilian biomes where the species occurs.
Patrícia has been honoured with three very prestigious conservation awards: the Harry Messel Conservation Leadership Award in 2004, the Future For Nature Award in 2008, and the Whitley Award, also in 2008. More recently, Patrícia received the 2011 Research Prize from the Durrell Institute of Conservation and Ecology at the University of Kent (UK).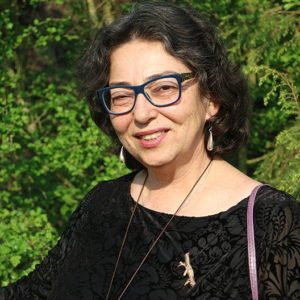 Ms. Masha Vorontsova
Masha established the International Fund for Animal Welfare's office in the Russian Federation in 1994, then initiated a campaign which led to a ban on the winter den hunt of hibernating bears. She helped expand the Orphan Bear Cub Rehabilitation Centre, which has rescued, rehabilitated and released more than 170 orphan bear cubs back to the wild.
More about Masha
Masha has also led campaigns resulting in the ban on the White Sea whitecoat harp seal hunt and the Sea of Okhotsk beluga hunt, as well as working to increase the penalties for poaching of tigers and several other endangered species listed in the Red Book of Russia.
As part of the efforts by the International Fund for Animal Welfare (IFAW) to save the critically endangered western grey whale, Masha's team helped ensure that offshore oil and gas pipelines were constructed around, rather than through, crucial feeding grounds near Sakhalin Island.
Masha has acted as advisor to Russian MPs, working to promote animal welfare on a political level. In Moscow she helped establish an animal clinic and shelter in cooperation with the organization Tess and local authorities. A recognized expert, Masha has been a member of the Russian Federation and IFAW delegations to international conferences, including CITES, CMS and IWC. She is regularly interviewed by newspapers and magazines, and is filmed or consulted on documentaries for major broadcasters such as Discovery and National Geographic.
Masha feels privileged to serve on the International Selection Committee because it is a constant learning experience. The quality of the nominated proposals is rising year on year and Masha always looks forward to reading the entries by dedicated people from all over the world who work to save, rescue and protect all kinds of animals. "We have such strong candidates it is often difficult to choose the best among the best", she says. "The well deserved support Future For Nature gives to young, enthusiastic and dedicated people is so important now that the planet is losing species at such a rapid rate. The work of these dedicated enthusiasts gives us all hope for a better world".
Blog links to read more about Masha's work:
http://blog.ifaw.org/2011/05/06/budte-zhuvu-medved-a-russian-toast-to-saving-polar-bears/
http://blog.ifaw.org/2011/03/15/brown-bear-den-hunt-ban-adopted-in-russia/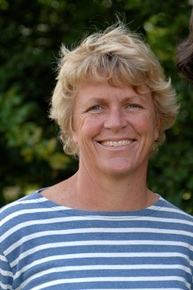 Ms. Annette Lanjouw
Annette Lanjouw is Vice-President for Strategic Initiatives and the Great Apes Program for the Arcus Foundation. In this capacity, Annette leads the work to ensure respect for and the survival of great apes and their natural habitat across their range in Africa and South-East Asia. The Arcus Foundation is the largest private funder of great ape conservation and sanctuaries in the world.
More about Annette
Annette Lanjouw has a degree in Behavioural Ecology and a Bachelor of Science degree in Zoology and Psychology. She has worked in the Democratic Republic of Congo, Rwanda and Uganda on the conservation of and behavioural research on great apes. She has studied bonobos, chimpanzees and gorillas in the wild, and brings experience in the areas of behavioural ecology, conservation strategy, organizational management, institutional development and policy to her work across Africa and South-East Asia.
Annette most recently served as the regional director for Africa and Latin America at Fauna & Flora International, and as international programme officer for the Howard G. Buffett Foundation. From 1993 to 2005, Annette was director of the International Gorilla Conservation Programme (IGCP), a partnership between the Worldwide Fund for Nature, African Wildlife Foundation and Fauna & Flora International, which has successfully worked to conserve and develop a supportive institutional and policy environment for integrated conservation in Central and East Africa. From 1990 to 1993, Annette was the programme coordinator for the Wildlife Conservation Society (WCS) Protected Area Regional Conservation Strategy across Central Africa.
As a previous recipient of the Award and Officer of the Order of the Golden Ark for her work in conservation, Annette understands the importance of acknowledging achievements in conservation and raising awareness of the importance of conservation among the general public. "Although awareness is increasing, there are still significant challenges in changing behaviour to ensure that wild places and species are protected for the future".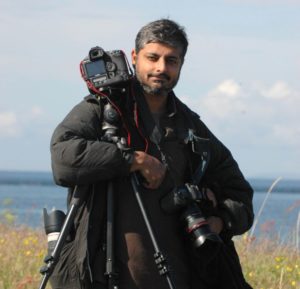 Mr. Vivek Menon
Vivek Menon is an award-winning wildlife conservationist, environmental commentator, author and photographer with a passion for elephants. He is the founder and executive director of the Wildlife Trust of India (WTI), the regional director and adviser to the International Fund for Animal Welfare (IFAW), a member of the Species Survival Commission of the IUCN, an adviser to the Marjan Centre at Kings College London and a board member of Minding Animals International.
In India, he is a member of the Advisory Council of the CII-ITC Centre of Excellence for Sustainable Development, a member of four State Advisory Boards for Wildlife, and an Honorary Wildlife Warden of Delhi. He is also a member of the Indian Working Group of the Advisory Committee on World Heritage Matters, the National Project Steering Committee – Strengthening Regional Cooperation in Wildlife Protection in Asia, and the Project Elephant Steering Committee.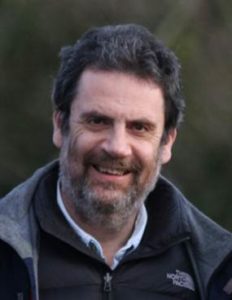 Mr. Simon Stuart
Simon Stuart is serving his second four-year term as chair of the IUCN Species Survival Commission. In 2004 he completed the Global Amphibian Assessment, which put the global phenomenon of amphibian declines and extinctions on the map. Simon's involvement with Future For Nature stems from his commitment to raising up the next generation of conservation leaders.
Prior to his work for IUCN, Simon was the senior species scientist for both IUCN and Conservation International. From 1991 to 2000 he served as programme head of the IUCN Species Survival Commission, and from December 2000 to April 2001 as acting director-general of IUCN. Simon has undergraduate and doctoral degrees in conservation biology from the University of Cambridge.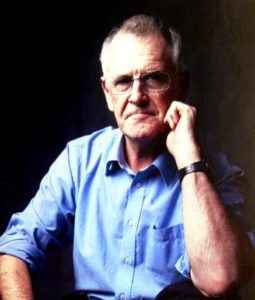 Mr. John Mackinnon
John Mackinnon is a nature conservation veteran, originally in Africa, but since 1968 mostly in Asia. He undertook pioneer field studies of orang-utans and other primates in south-East Asia, helped open up conservation in Vietnam, designed the protected area system of Bhutan and has been long-time advisor to the Chinese Government on biodiversity issues.
John has worked in many Asian countries planning and reviewing protected area systems, training local staff and developing data management systems, conservation programmes and projects. He has written many books, including several field guides to birds and mammals. John was made a Commander of the Order of the Golden Ark in 1998 for his services to conservation. He currently lives in Kent, retains links with the Durell Institute of Conservation and Ecology at Canterbury and serves on the board of the Orangutan Foundation and several IUCN commissions.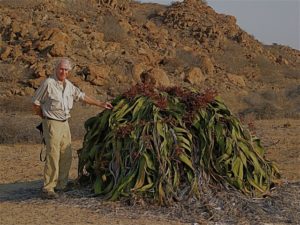 Mr. Brian J. Huntley
Professor Brian J. Huntley is a conservation scientist with over 45 years of field research and management experience in many African countries. He has initiated and led to successful conclusion several major inter-disciplinary cooperative research and institutional development projects, and has visited over 50  countries as an invited speaker/reviewer of biodiversity conservation activities. Following retirement as CEO of the South African National Biodiversity Institute, he is currently engaged as an independent consultant on conservation research and implementation projects in several African countries, like Angola, and in reviews of conservation projects around the world for various United Nations agencies.