Monitoring Persian leopards together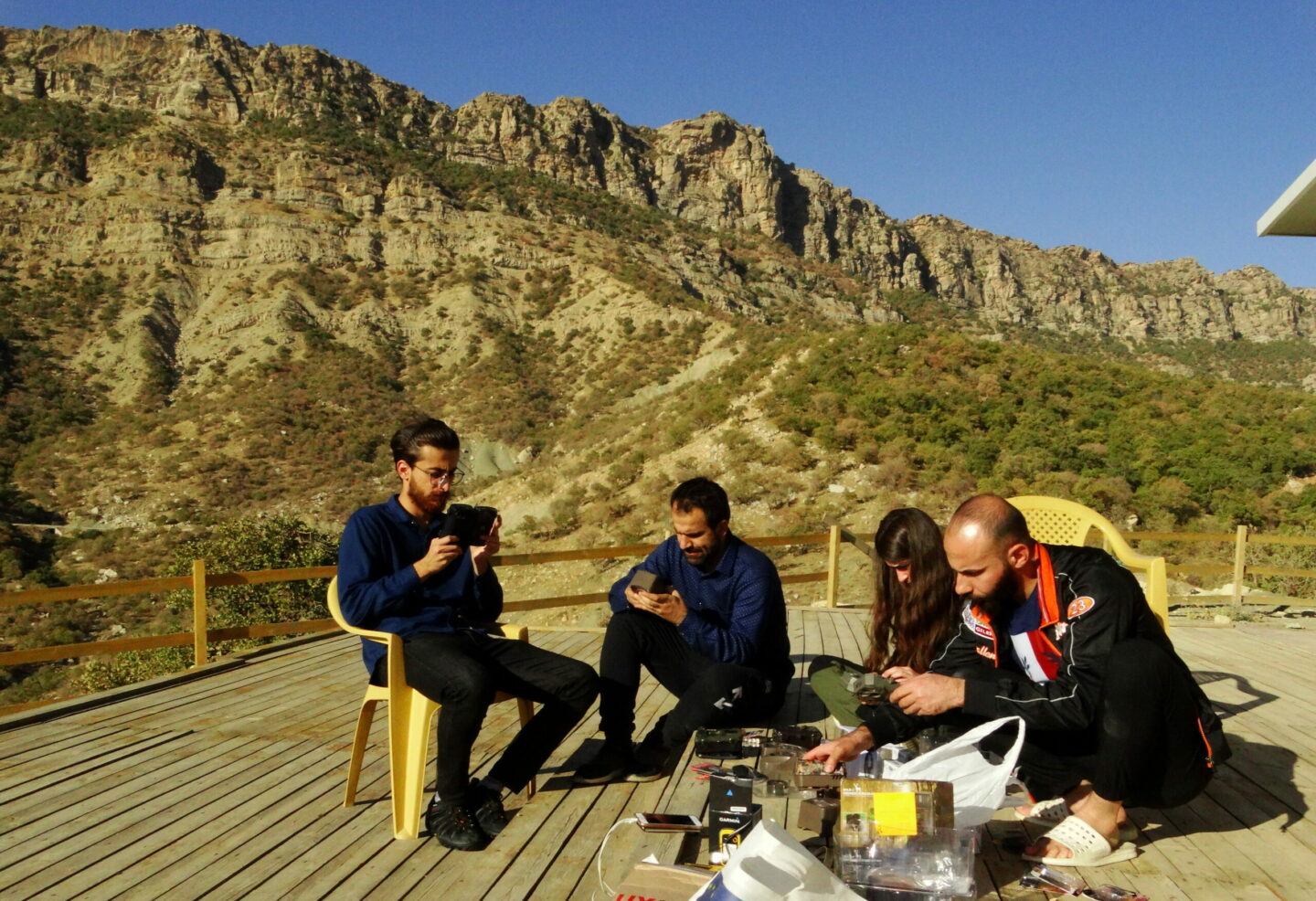 A few years ago Future For Nature launched a new opportunity for its Family of winners, the FFN Family Funding. It has been set up to encourage FFN Award winners to learn from each other, for example by visiting each other's projects to exchange knowledge and experience, and encourage collaborations by setting up new projects together.
FFN Family members Mohammad Farhadinia (winner 2009) and Hana Raza (winner 2017) successfully applied in the first year of Family Funding. They are both active in the conservation of the Persian leopard, Mohammad in Iran with the Future4Leopards Foundation and Hana in Iraq with Nature Iraq, and decided to join forces. They teamed up to carry out a conservation and monitoring programme on the endangered Persian leopards across the two countries.
Together they aim to accomplish the following three goals:
Training and capacity building for local conservation practitioners across both sides of the border on monitoring leopards and mitigating conflict with communities
Conducting systematic camera trapping survey to develop baseline status for Persian leopards
Elaborating the critical status of Persian leopards among regional policy makers and authorities
Due to the pandemic the physical work of the project was temporarily halted in both countries. In the meantime, Hana and Mohammad were hard at work on the plans and preparations, such as study design and field survey plans, so that they would be ready when the opportunity to go out again arose at the end of 2021.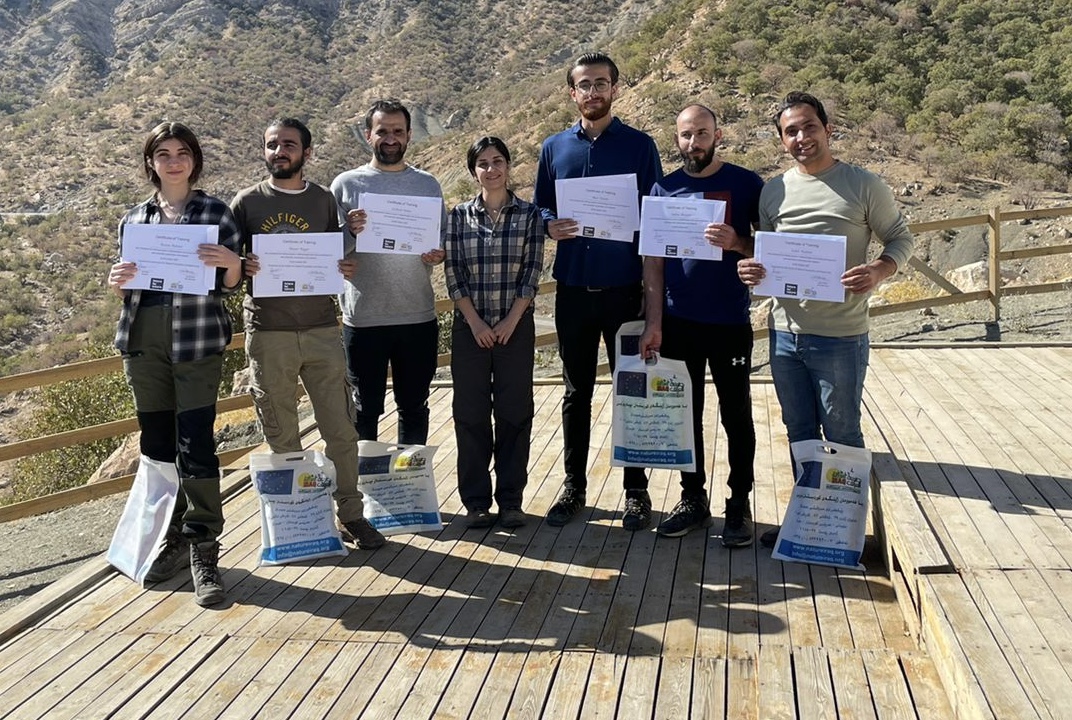 To make the most accurate estimation of the leopard population in the area, they determined it was best to do the camera trapping survey in the shortest possible time. This way they could limit the bias from population deaths, births and movements between groups. To complete the field survey as fast as they could, Hana trained a group of six young conservation technicians to help her. She held a capacity building training which included theory on field survey techniques for mammals and leopards specifically, and a short field trip to practice what they learned. The course was very successful, the participants were very engaging and did an amazing job on both the course and in the field.
With this newly trained group, Hana set off for six days to place camera traps in the Qara Dagh Key Biodiversity Area. They were accompanied by forest police officers who guided them through the reserve, but who simultaneously benefitted from learning about setting up camera traps correctly and selecting appropriate sites. Hana and her team installed more than 30 camera traps in an area of over 250 square kms. The cameras will stay up for three months and hopefully capture all the leopards that live in the reserve.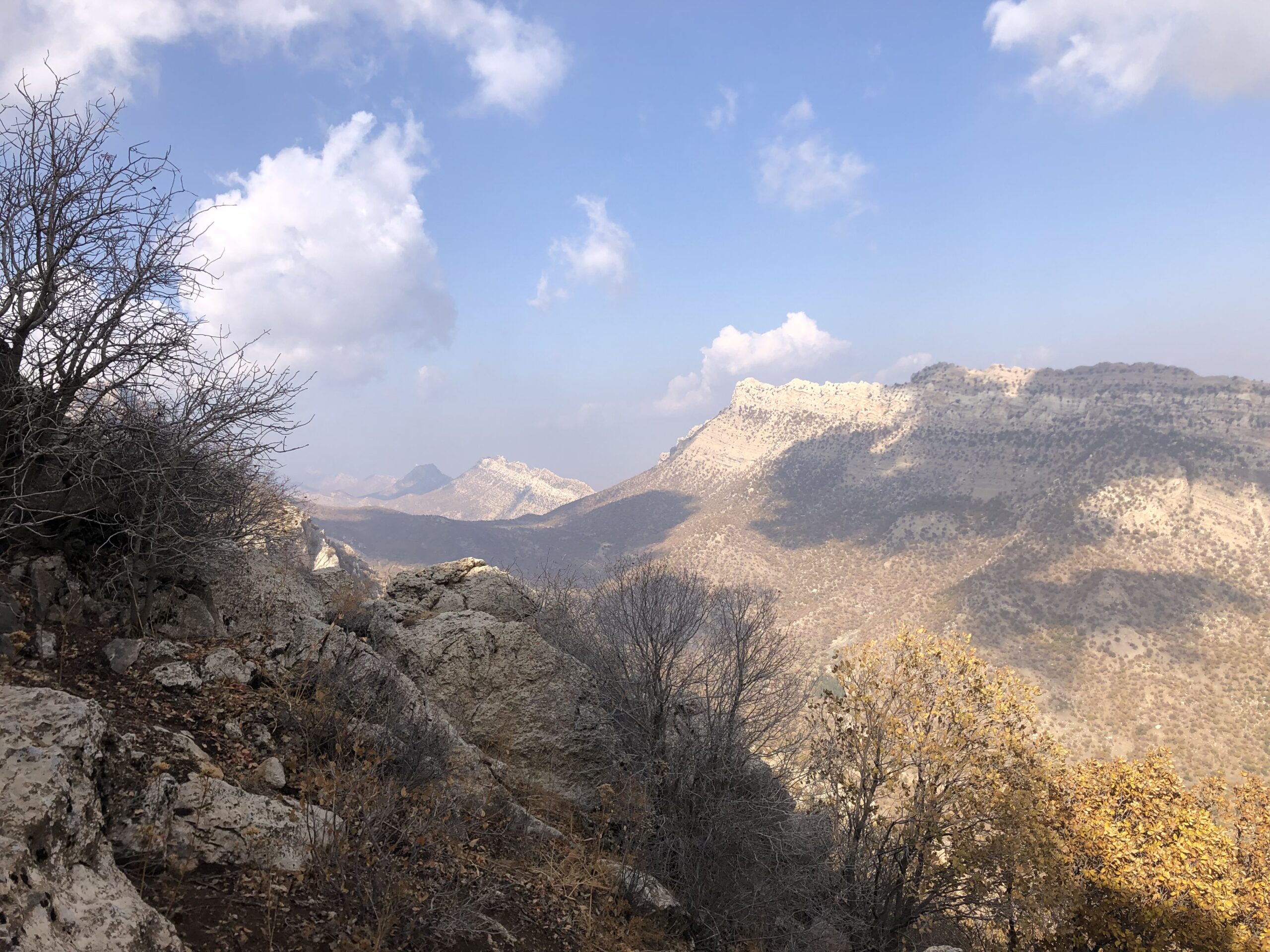 Keep an eye on the FFN and Nature Iraq online platforms to stay posted on the project's progress!