Moving Forward with Macaws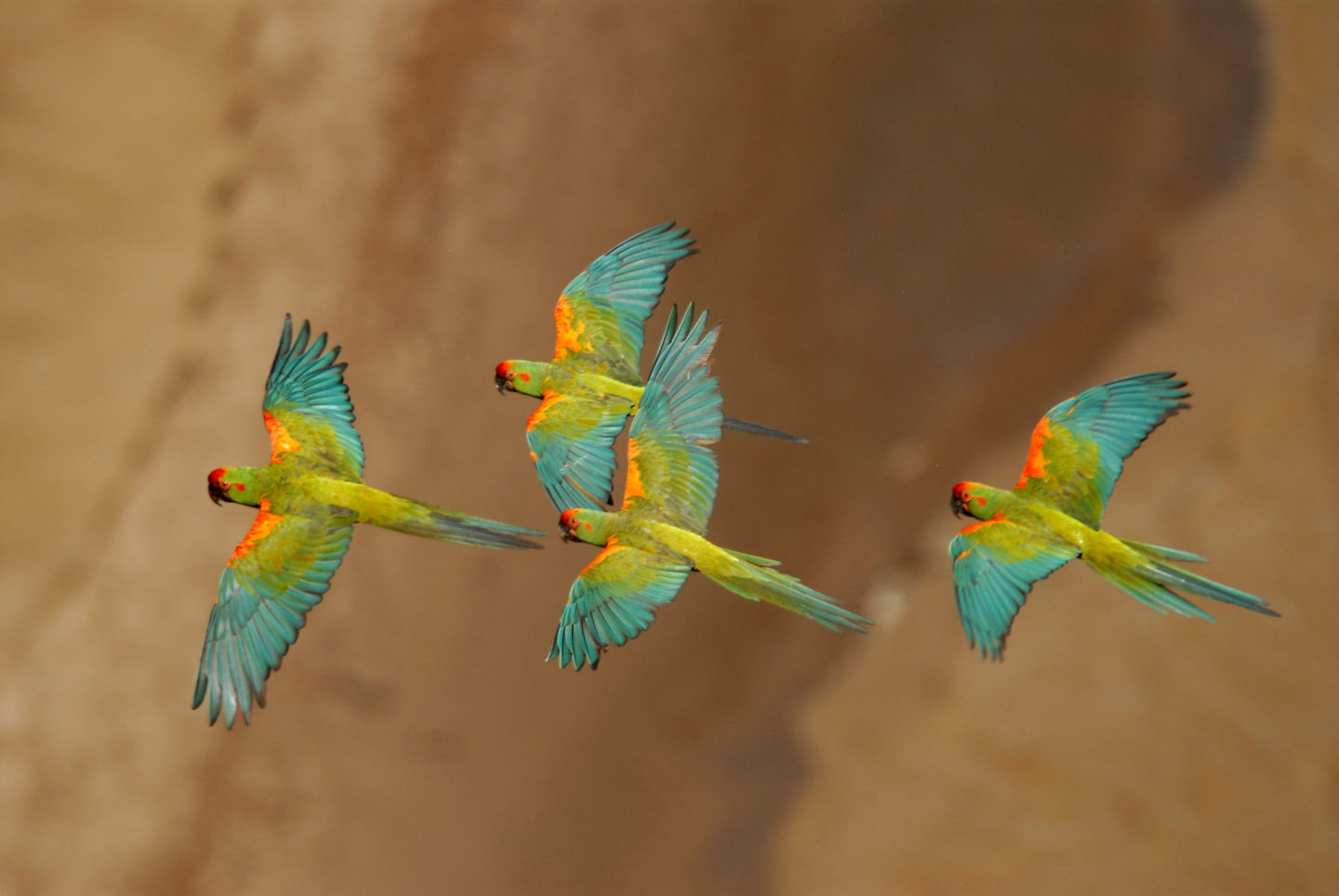 While the world is still working through the Covid-19 pandemic, and Bolivia finds itself in another wave, Tjalle Boorsma and his colleagues at Asociación Armonía continue with their work to protect the Blue-throated macaw and other magnificient animal species that reside in the Barba Azul Nature Reserve.
In March the beautiful Blue-throated macaws returned from their breeding grounds outside of the nature reserve, to Barba Azul. Tjalle and his team monitor the populations to see how many chicks have fledged. Additionally, when the area has dried up, they will place multiple new nest boxes to increase breeding availability in the reserve as well as study and evaluate the bird's preferred nest box design, for example by looking at which entrance openings mimic natural nests the best.
Tjalle has been working with Armonía since 2015. As of April this year, Tjalle has officially handed over his responsibility as coordinator for the Barba Azul Nature Reserve to one of his new colleagues. While he will still be involved with guiding the programme and will remain the principal investigator of the Blue-throated macaw project, passing on his coordinator duties gives him more time to focus on other conservation projects in the area.
One of these projects focusses on the Red-fronted macaw, another endemic and critically endangered species. It is threatened by the destruction of native dry forests, persecution by local farmers (the macaws eat their crops) and poaching to supply the illegal pet trade. Asociación Armonía has been successfully protecting the Red-fronted macaw for many years and will continue to do so.
This year Tjalle and his colleagues at Armonía conducted the first every complete and systematic global Red-fronted macaw breeding population census. They found 159 active nests and 1160 macaws were counted, which is much more than previous survey efforts (86 nests and 807 macaws).
Conservation actions for the Red-fronted macaw by Armonía include tourism development, community agriculture development programs, an education video and program and anti-trafficking signs. Tjalle and his team will also be working on a pilot study on nesting boxes to increase the species breeding habitat within the Red-fronted Macaw Community Reserve.