Nominees FFN Awards 2020!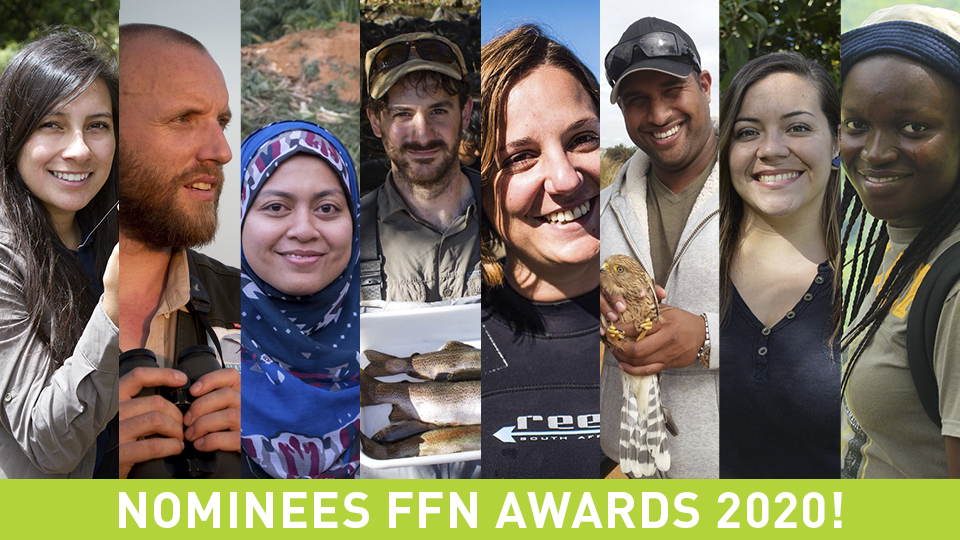 The nominees of the Future For Nature Awards 2020 have been selected! After careful deliberation, 8 conservation heroes were nominated! We proudly present to you:
• Monica Emilia Torres Almazan (Guatemala) protecting the Abronia campbelli lizard
• Tjalle Boorsma (the Netherlands) working in Bolivia for the conservation of the Blue-throated Macaw
• Nurzhafarina Othman (Malaysia) working to protect the Borneo Elephant
• Tomás Martínez Aguirre (Argentina) conserving the El Rincon stream frog
• Louw Claassens (South Africa) working in Kenya, Tanzania, Mozambique and South Africa to conserve seahorses
• Kailen Padayachee (South Africa) removing snares and protecting Africa's wildlife
• María Fernanda Puerto-Carrillo (Venezuela) protecting the jaguar
• Iroro Tanshi (Nigeria) working in Nigeria and Cameroon for the protection of the Short-tailed roundleaf bat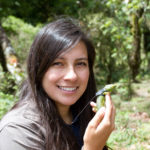 Monica Emilia Torres Almazán
Monica Emilia Torres Almazán rediscovered the Abronia campbelli lizard ten years ago in Guatemala. The species was thought to be extinct. She founded – and now leads – Project Abronia, a conservation effort that combines research, habitat conservation, a captive breeding programme and landowner and community education to protect this lizard and its habitat. Some concrete results of her work: 262 neonates of A. campbelli, four community managed forests and habitat restoration within private farms and family plots, in total recovering 120 hectares of land for conservation.
If Monica should win the FFN Award she would start a project in one recently discovered distributional zone of the A. campbelli lizard. Together with 50 local families she wants to create biological corridors on their family plots by planting live fences with key forest species, resulting in 10 hectares habitat restoration.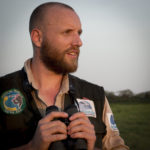 Tjalle Boorsma
Tjalle Boorsma born and raised in the Netherlands, chose to move to Bolivia to stop the decline of Bolivia's most threatened birds, the critically endangered Blue-throated Macaw. He developed a recuperation programme for the Barba Azul Nature Reserve, the habitat of the Macaw, established sustainable tourism and an eco-friendly cattle management programme. He also unravelled the secret of the Macaws breeding grounds. With this important information, he developed a new conservation programme, made a pioneering design of a penthouse nestbox en purchased 680 hectares crucial breeding habitat.
If Tjalle should win the FFN Award he would focus on protecting Motacu forests and Moriche palms for these habitats are critically affected by unsustainable cattle ranching and raging fires, but crucial for the Blue-throated Macaw. Next to this he would create new breeding habitat through the implementation of penthouse nestboxes which have proven to be effective.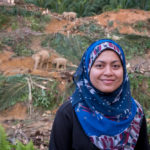 Nurzhafarina Othman
Nurzhafarina Othman has been determined to speak up for the Bornean Elephant ever since her first encounter with this elephant species in 2006. Habitat loss and fragmentation disrupt its migration routes and traditional feeding grounds in Sabah. But these giants are adapting to the new conditions of life in human-dominated landscapes, especially the mono-cultures plantations. Unfortunately, this leads to more human elephant conflicts and with that to more retaliation killings of this threatened species. So Nurzhafarina is aiming at reducing conflict situations by securing 'right of passage' for elephants in collaboration with NGO's and palm oil plantations.
If Nurzhafarina would win the FFN Award she would invest it in securing this 'right of passage', amongst others by engaging with neighbouring plantations to expand ecological connectivity, reforestation of 210 hectare, removing electric fences in mature palm oil plantations and establishing a Honorary Wildlife Warden team to control poaching.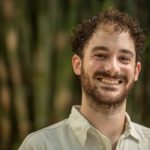 Tomás Martínez Aguirre
Tomás Martínez Aguirre is dedicated to the conservation of endangered amphibians and reptiles in Argentina. He focuses on developing threat mitigation, habitat restoration, reintroduction of captive bred populations and community involvement for the long-lasting conservation of the critically endangered El Rincon stream frog. This frog can be found only in a small fragmented areas at the thermal waters of the hot springs of Valcheta stream. His conservation efforts have proven to be effective: 30% of the reintroduced frogs have settled and started breeding and local communities have turned into vocal ambassadors of this species.
If Tomás should win the FFN Award he would scale-up his conservation actions to restore the El Rincon stream frogs habitat and enlarge the captive breeding capacity and start activities to increase awareness and involvement of the local communities and regional stakeholders.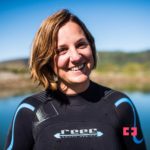 Louw Claassens
Louw Claassens is a marine biologist, director of the Knysna Basin Project in South Africa and a strong believer of evidence based conservation. Her research is used for effective conservation measures and to provide and implement relevant environmental education about sygnathids and their habitat. Louw for example established the Knysna Seahorse Status project. This 12 centimetres tall seahorse often goes unseen in the murky waters, but the role it plays in adding diversity to the marine life is vital. Unfortunately, the development of houses and tourist spots on the water's edge, as well as boating, affect the Knysna Estuary and contribute to a volatile habitat for the seahorses. The result is devastating.
If Louw should win the FFN Award she would use the prize money to kick-start syngnathid conservation in Southern Africa involving local communities. Essentially, work towards achieving successful (sea)grassroots conservation.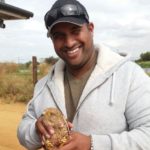 Kailen Padayachee
Kailen Padayachee is a passionate nature conservationist with a keen interest in birds of prey and their ability to persist in the most densely urbanised environments. He is researching the use of birds of prey to monitor environmental pollution in South Africa. Next to conducting his PhD, he is managing the environmental research and education NGO KaiNav Conservation. He set up and coordinates its SNARE initiative. They locate and remove snares used to illegally harvest animals in the Gauteng Province. Since the start, more than 2000 snares have been removed from 10 wildlife reserves. The gathered data are used to fight poaching in Africa. The confiscated snares and traps are used to teach local communities and others about poaching and the importance of a healthy environment.
If Kailen should win the FFN Award he would invest it in the expansion of the SNARE initiative to other areas in Africa that suffer from snare poaching and the associated illicit bush meat trade.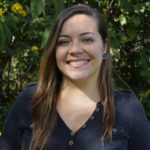 María Fernanda Puerto-Carrillo
María Fernanda Puerto-Carrillo works for the conservation of jaguars in one of the most dangerous places in Venezuela, the southern region of Lake Maracaibo. She runs programmes to tackle threats faced by these big cats, like illegal hunting for retaliation and habitat loss. Her main objectives are to establish alternative livestock management that minimises losses due to predation by jaguars, to establish an ecological corridor between two national parks to reduce inbreeding and to promote the sustainable consumption of jaguar prey by the local community. To reach these goals it takes endurance in a country where conservation is of no importance for decision makers.
If María Fernanda should win the FFN Award she would have the means to get the right equipment for monitoring the jaguar and its prey, to implement methods to avoid cattle predation, to introduce alternative livelihoods and to carry out 'The path of the jaguar' programme at schools.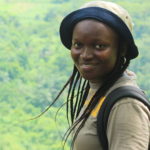 Iroro Tanshi
Iroro Tanshi is a Nigerian bat specialist. Among other things she developed and maintained a national database of Nigerian bat records, founded her own NGO Small Mammal Conservation Organisation and mentors students and peers in species conservation. In 2016 she discovered a population of the Short-tailed Roundleaf bat. After an extensive search she and her team only found one roost. Alarmingly, despite being in a protected area, cave roosts are disturbed by widespread fruit bat hunting and wildfires arising from farm-fires. Iroro launched the 'Zero Wildfire Campaign' that equipped local leaders to design and enforce a fire prevention law. In 2019 this resulted in zero wildfire reports in the dry season.
If Iroro should win the FFN Award she would amongst other things spread the Zero Wildfire Campaign and train the next generation of bat conservationists in Nigeria and Cameroon for it is of great importance that the species are monitored and protected before they disappear.