Question: Which little steps but also big steps in your career path have most lead to success?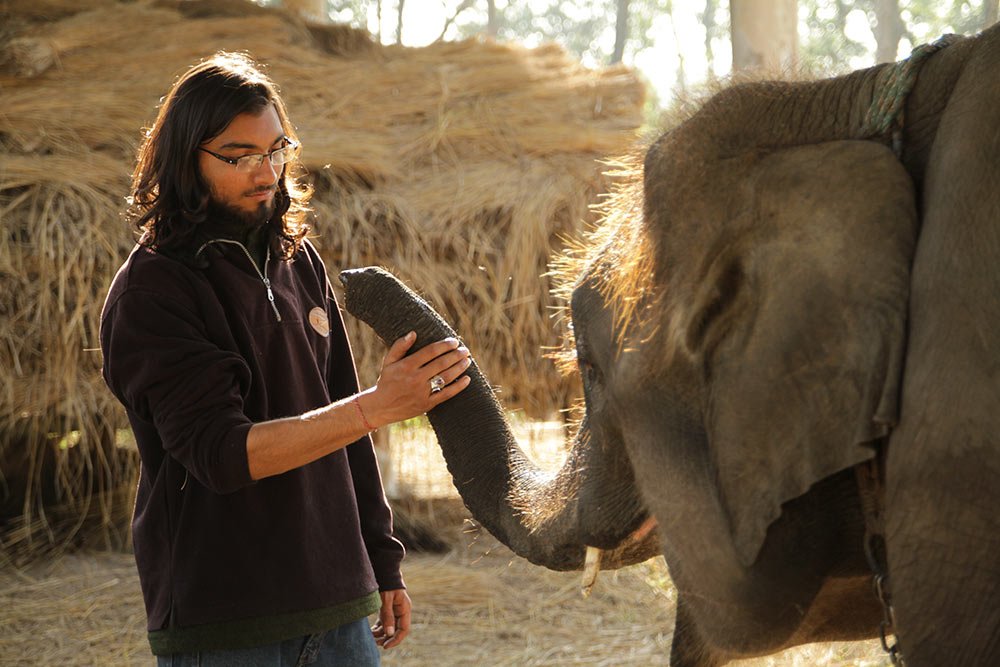 In October we asked our Facebook followers what their burning questions were for the FFN Award Winners. Nathalie Obrusink's question was: Which little steps but also big steps in your career path have most lead to success?. We are happy that Manoj Gautam, FFN Award winner of 2015 took the time to answer this question.
Understanding the Community
On the work front, understanding people around my conservation initiatives has helped me most in ensuring success. Conservation of species or habitat is not exclusive of the human community in and around the area and the people, their choices or capacities to do or not to do something has a huge impact on the well-being of nature and to say the conservation of it, as much as the crisis regarding nature has had their hands at the first place. I work closely with the people and earn their willingness to partake in the cause of conservation majorly in the most basic ways that fit their ways of life and daily livelihood, which is the most easy and efficient contribution from community's side towards conservation.
Using Scientific Findings
Being able to connect the cause, the local people and the whole dynamics of intervention to a wider network of nature governance is another thing that I always try in the quest of ensuring success. I have tendency to focus more on the practical side of conservation as I tend to engage more with the scientific findings that are already there and make the best use of them in direct actions that have ground impacts.
Recognition and Backing
I have been privileged and fortunate enough to have the recognition and backing from important players in the field of conservation, political entities and business sector equally, including the recognition from Future For Nature Foundation which has helped a lot in my endeavours. I am fine laying low for some time and grooming my ideas and work on it slowly but robustly which has been key to some of my successes that hold greater meaning to me.
Collaborations for Future Initiatives
Currently, I am working on my new initiative that has potential to help many of my likes primarily in my region with finance and technical support, but with a vision to go global when the time is right. For this I am collaborating with many of my peers including my co-laureates at Future For Nature, José González-Maya from 2015 FFN award winners being one of my collaborators. Collaboration among the young bright minds with experience and zeal to make a difference in the field of conservation is crucial for people of my generation to make a substantial difference and succeed in the current scenario of nature conservation. I shall soon be able to share some interesting news about my new initiative. Seeking your good wishes and support, until then….