Rascha Nuijten wants to make a positive difference: 'It is wonderful to make people enthusiastic about nature'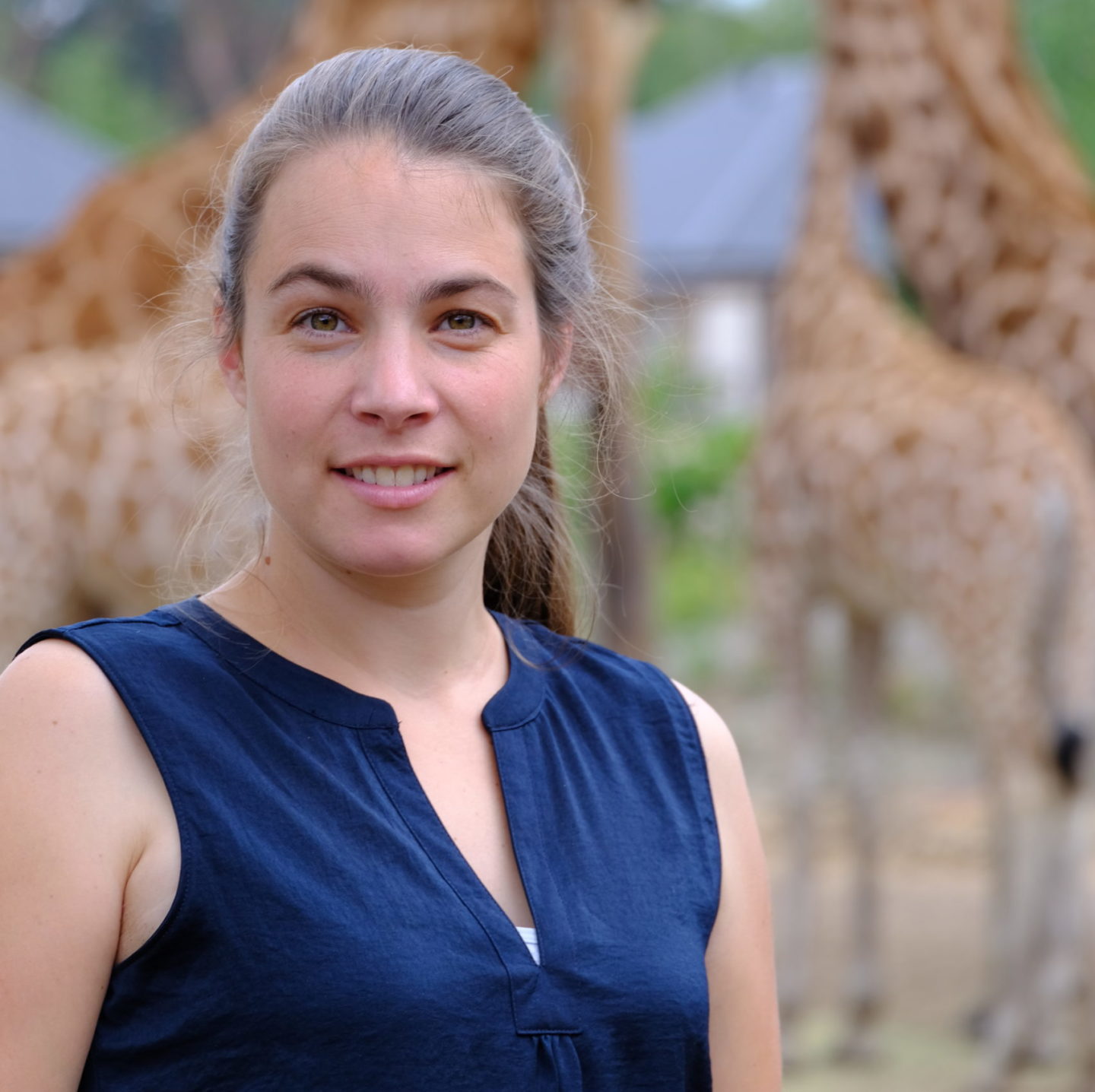 Translation of the Gelderlander newspaper, original article written by Piet Venhuizen , published on the 11th of October 2020. An interview with Rascha Nuijten, the new director of the Future For Nature Foundation.
Rascha Nuijten is Future For Nature's first director, the only organization worldwide that encourages young nature conservationists with an award that includes a cash prize. The foundation is becoming more and more professional.
Biologist Rascha Nuijten (31) has become director of Future For Nature in a difficult time. The ice on Greenland and in the Alps is melting, millions of kilos of plastic float in our oceans and one species after another is wiped out. Poachers in Africa shoot elephants to sell the tusks, and the Amazon jungle is shrinking every year.
It seems impossible to reverse this trend. What can a small organization in Arnhem that annually awards three prizes of 50.000 euros to conservationists under the age of 35, do about this?
You are director of Future For Nature, but does nature still have a future? Don't all the these negative messages make you sad?
"Very gloomy. I also read and hear a lot about this topic. I obtained my PhD four weeks ago with a study about the decline of the Bewick's Swan in the Netherlands and you can see that climate change probably plays an important role in this decline. But, by nature, I am an optimist. I see that humanity can destroy nature, but I also think we can bring about positive changes. If we all want to, including governments and companies, we can do a lot. Moreover: we have to. We have no other choice. It's also about our own survival."
"We have the only prize in the world for nature conservationists under 35" – Rascha Nuijten, director of Future For Nature
Burgers' Zoo, the main donor of Future For Nature, protects a mangrove area in Belize. But one meter outside the fence of the reserve, all forests have been cut. When you see this, you become desperate, don't you?
"That is possible. But I prefer to think the other way around: Burgers' Zoo has played such an important role for this area! If they hadn't done anything, this beautiful mangrove area would also have been destroyed. That is my positive nature. I also need that attitude in this line of work. For example; Africa's Eden, another major donor of Future For Nature, pays for conservation in Gabon with the revenues from responsible tourism. So, there are also positive developments."
The award ceremonies will be held again on the 30th of October. Who won this time?
"Iroro Tanshi from Nigeria, who is committed to the survival of the Flying Fox, the Short-tailed Roundleaf bat. It is a type of bat, but bigger. You can see the type of species in the Burgers' Bush. Then you have the Dutchman Tjalle Boorsma, who is preserving the Blue-throated Macaw in Bolivia. He moved to Bolivia specifically for that purpose. And third, María Fernanda Puerto-Carrillo, who fights to protect the habitat of the jaguar in Venezuela. The animal is having a hard time because its habitat has become fragmented. Our prize winner tries to establish connections between the remaining areas, so called ecological corridors."
It's great that all three are going home with 50,000 euros, but can you do anything else for them?
"Our award opens doors and creates opportunities for new sponsorships. Donors know: this person has won the Future For Nature Award and is therefore a serious nature conservationist. He or she can be trusted. But, we also do not let go of the prize winners. At the tenth anniversary of Future For Nature in 2017, we invited all prize winners back to Burgers' Zoo for the first time. Through that event, relationships were established between people with the same idealism and perseverance. The idea then arose to create the Future For Nature Family, of which all laureates become members. The aim is to support them in the long term. We want to enable them to work together and learn from each other. I am in the process of raising money to make that collaboration possible. That is an important task for me at the moment."
You have apparently been associated with Future For Nature for some time. How did that happen?
"As a PhD candidate, I attended the award ceremony for the first time in 2016. I was very excited about the organisation. I then founded the Future For Nature Academy, for students and young graduates with a passion for nature conservation. That is also how I joined the board of the foundation. And now I am director, for two days a week."
"Yet you see that we are better known abroad than here, because we had 470 application from around the world for the award." Rascha Nuijten
How unique is Future For Nature really? Are there other similar awards?
"We have the only award in the world for conservationists under the age of 35. An award to encourage young conservationists who excel. You also have the Whitley Fund for Nature in England and the Wildlife Conservation Network in America. They also issue awards, but without age restrictions. You can see that our winners also qualify for these awards later in life. That is great of course. There are no other awards in the Netherlands. Other zoos support conservation projects, just like Burgers' Zoo in Belize. And the World Wildlife Fund itself has many projects and financially supports them."
What will you do besides raising money?
"Make Future For Nature better known. We've already had celebrities like David Attenborough and Jane Goodall at the award ceremony, as well as the King of the Netherlands, Willem-Alexander. Yet you can see that we are better known abroad than here, because we had 470 application from around the world for the award. This means that conservationists worldwide know that we exist. I would like to show everyone that our winners do a fantastic job and how they make a positive difference to nature in innovative ways. Joining the table in TV programmes such as Jinek and Op1 ? Well, if it would be possible, yes please!"
"I am also a guide in Burgers' Zoo. I love to make people enthusiastic about nature." Rascha Nuijten
You are actually a scientist. Don't you miss science?
"I will continue with that in the other days of the week. I now have an application for a research to prevent rhino poaching. But I also want to be directly and practically involved with nature conservation. In science I miss that aspect. That's why the combination of both activities is so great."
Were you always in the woods as a child?
"I always wanted to go to the Beekse Bergen, the safari park near my hometown, Tilburg. Because I was too young to ride the safari bus, I first worked in the restaurant of the park for a few years. Until I was old enough to ride the safari bus in the park with visitors, to tell them about the animals. That is why I am also a guide in Burgers' Zoo. I love to make people enthusiastic about nature."