Video: What are the FFN Award Winners of 2020 Up To?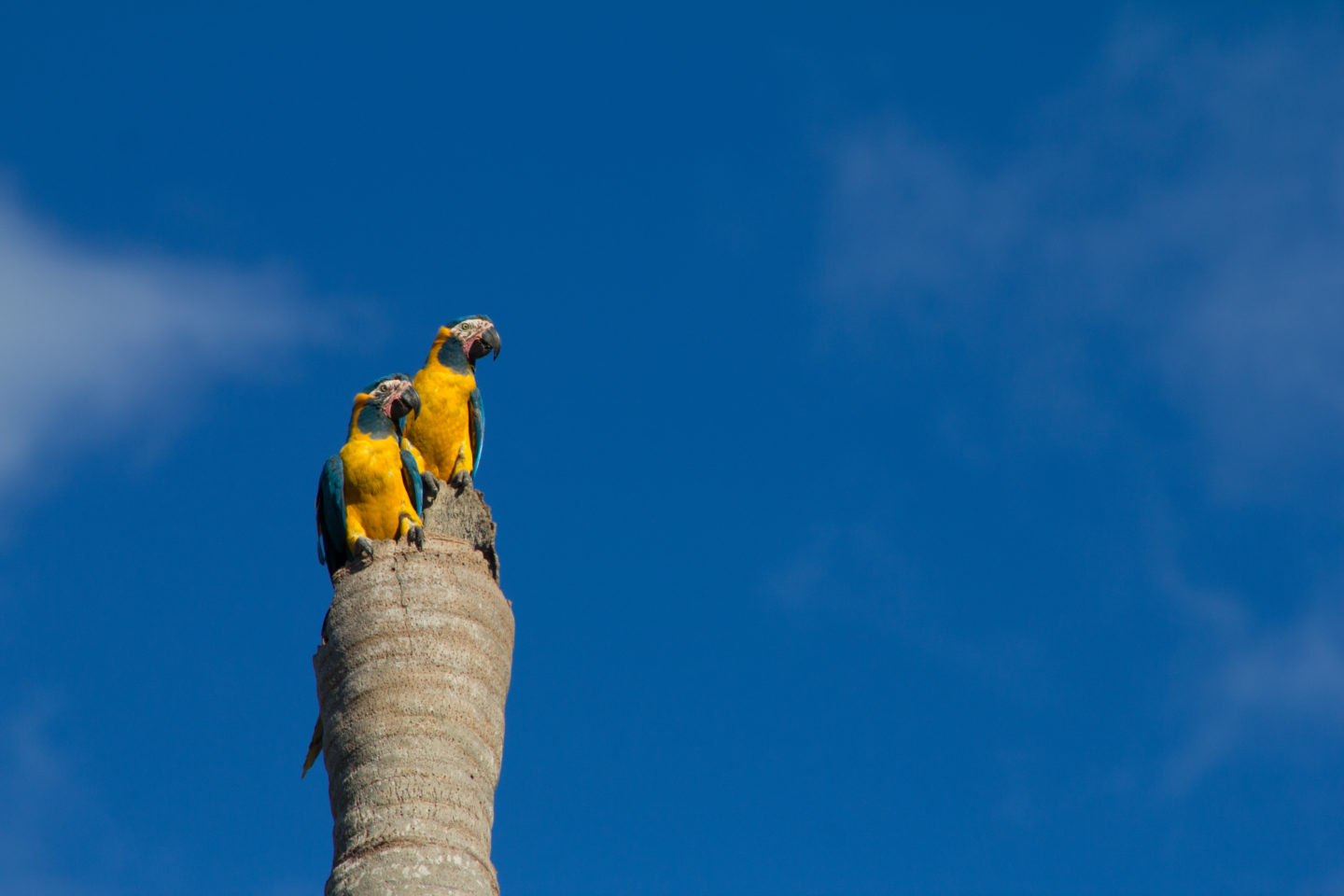 Today was supposed to be a festive day with the 2020 Future For Nature (FFN) Award Event. The three young FFN Award Winners of 2020 María Fernanda, Iroro, and Tjalle are safe and sound and their nature conservation work is ongoing! They are finding ways to continue their mission, each in their own way. Read their personal updates on what they are doing below.
María Fernanda Puerto-Carrillo in Venezuela
María Fernanda shares a video update about her work for jaguars in Venezuela!
Tjalle Boorsma in Bolivia
I find myself on the 12th floor in Santa Cruz de la Sierra since the 22nd of March, the day Bolivia started the nationwide quarantine, and where I am only allowed to leave my apartment on Wednesday mornings.
But being confined at home also gives opportunities. In February this year I organised a search expedition to find breeding Blue-throated Macaws. Three teams travelled 566 kilometers on horseback through flooded savanna during the rainy season.
We discovered 10 nests of this Critically Endangered and endemic Macaw, found 3 previously unknown breeding sites and observed approximately 100 Macaws. This is a tremendous result, as previously only 5 nests were known for the northern population.
Now I have the time to analyse my results, compare this to my previous search expeditions and write this new information in a scientific manuscript, something I otherwise find little time for.
Iroro Tanshi in Texas
Hi everyone, as we tackle this global pandemic, I'm staying safe indoors in Lubbock, Texas where I'm finishing my doctoral dissertation, while I continue work to keep bats safe in Nigeria. For instance, my NGO, SMACON has advised our students and colleagues to temporarily suspend all field work involving bat handling and proximity to bat roosts in Nigeria – a precautionary measure recommended by the IUCN Bat Specialist Group to prevent anthroponotic (human to animal) transmission of Sars-Cov-2, the virus causing this pandemic. This is important because early results from disease research suggests that one African fruit bat species can become infected with the virus, with potentially serious implications for wild bat populations.
Believe it or not I'm still living in the glow of the FFN award announcement that has put a global spotlight on the rare Endangered Short-tailed roundleaf bat. Consequently, I'm responding to media requests about the species that I consider to be a critical vehicle for public education, especially in these times when bats increasingly face persecution despite the role of humans in this pandemic. Stay safe everyone!