Are you the Future For Nature?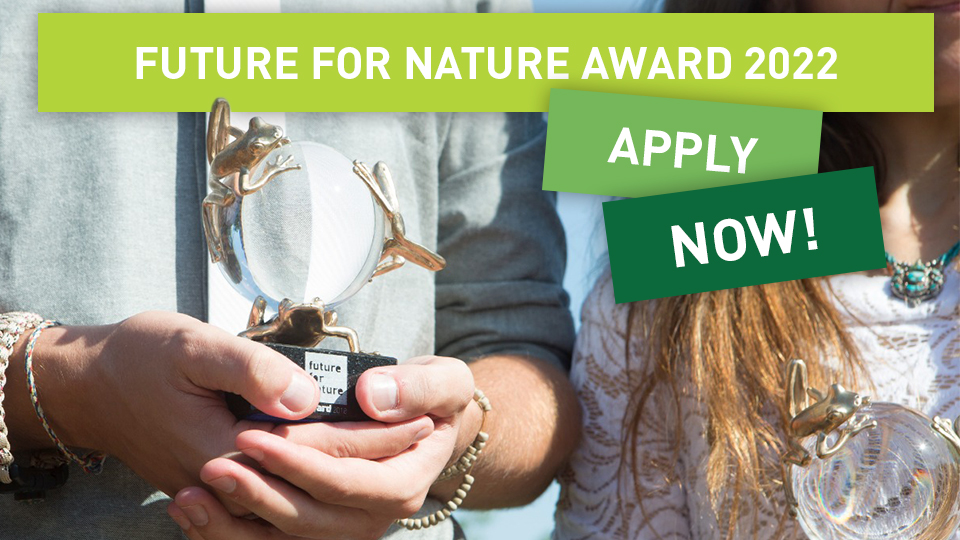 The Future For Nature Foundation is on the hunt for the next three the Future For Nature Award Winners. Applications for the 2022 FFN Awards are now open!
For the fifteenth consecutive time Future For Nature is welcoming applications for the annual FFN Awards. We are searching for natural leaders, between 18 and 35 years old, who have proven that they can make the difference for the survival of wild species and the future for nature.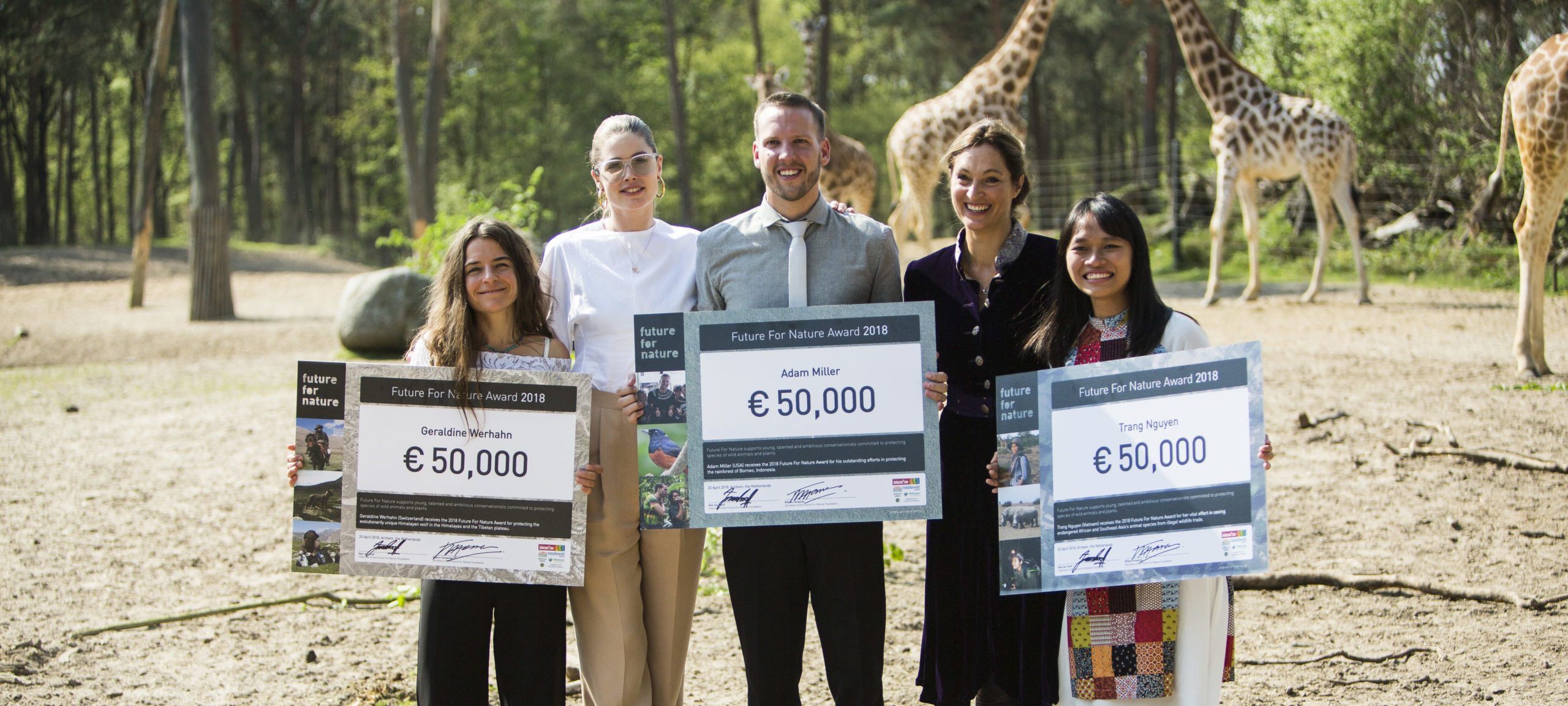 Every year, young, talented, and ambitious nature conservationist from all over the world shoot their shot for this prestigious award. Ultimately, three inspiring wildlife heroes are selected as the winners. The FFN Award not only provides winners with a €50,000 prize to boost their conservation work, but they also gain international recognition and many connections within our widespread nature conservation network. Winners will join the FFN Family allowing them to connect with, learn from and even work with their peers.
With the FFN Award former winners were able to jumpstart their non-profit organisations, expand their nature- and or community-based initiatives and develop new conservation projects and strategies. For example, 2018 FFN winner Trang Nguyen created a master course 'Combating Illegal Wildlife Trade' and provided many scholarships and grants for students in Vietnam, 2019 winner Olivier Nsengimana was able to do post-release monitoring on the reintroduced grey-crowned cranes and Mónica Torres, one of this year's winners, will be setting up additional biological corridors to extend and connect the remaining habitat of Campbell's alligator lizard.

Are you our next Future For Nature winner? Take a look at our application criteria and apply now! The application deadline is on September 1st 2021.
Do you know someone who deserves to win the 2022 Future For Nature Award? Feel free to share the message.