Arresting Wildlife Traffickers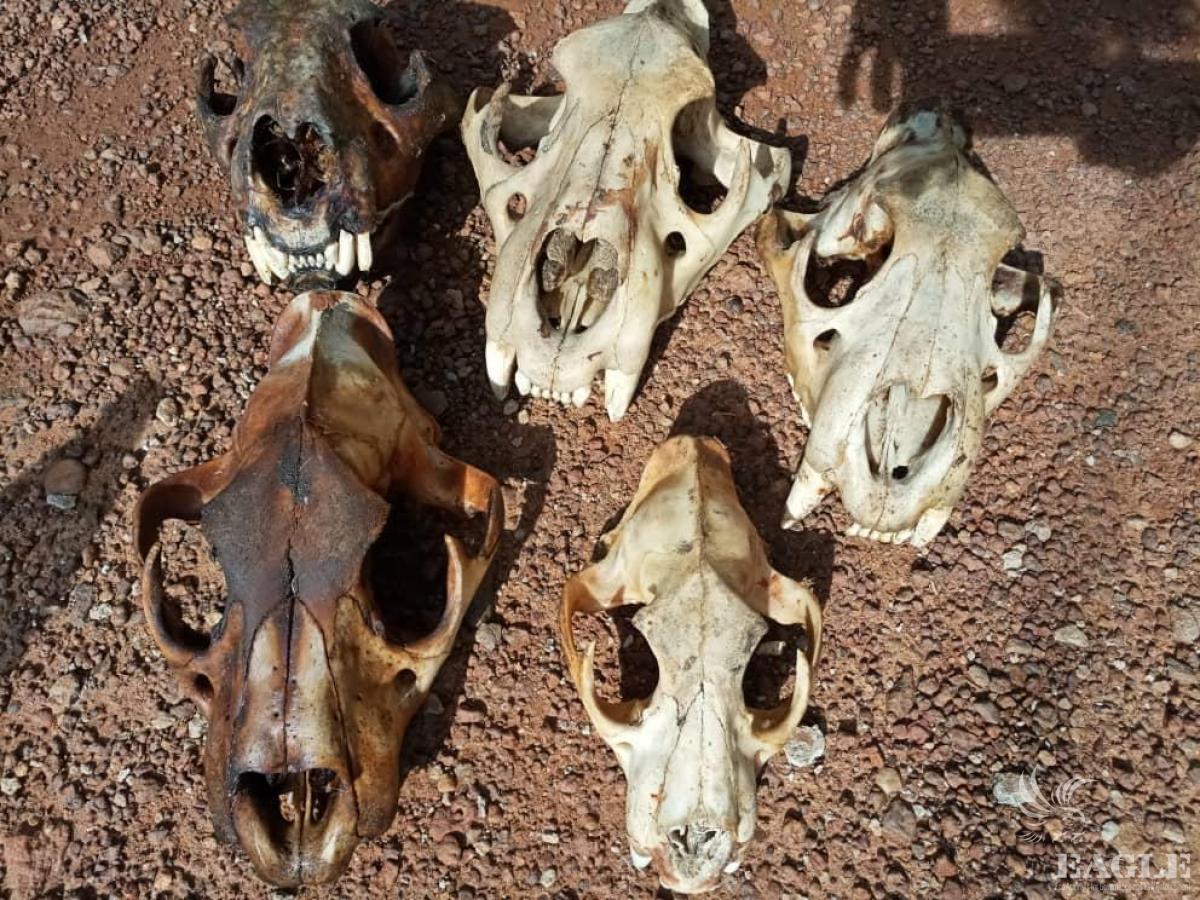 2011 FFN winner Ofir Drori and his organisation EAGLE have booked some impressive results these past weeks. Read their update below.
Catching a Corrupt Policeman
A corrupt policeman was arrested with five lion skulls, a leopard skin and an ivory tusk in Cameroon. He has been central for wildlife trafficking in the north of the
country where the last remaining lions are. Being on a duty at the Bouba Ndjidda National Park, instead of protecting endangered animals he organised a poaching ring around the National Park and was protecting poachers and traffickers. He used his police cover and credentials to transport the wildlife contraband for more than 1,000 km to the capital city where he intended to sell it.
Re-arresting Repeat Offenders
There were four ivory traffickers arrested including a corrupt prefet (prefect – a local authority high official, one level below a governor) in Gabon. In addition, a woman trafficker was arrested in the act selling two ivory tusks. She arrived at the place of transaction in a car, belonging to a prefet (prefect) of Bagnio in Mayumba. She turned out to be his mistress, and his involvement in ivory trafficking has been exposed quickly during the interrogation, so he was arrested in his home soon after. Two other traffickers were denounced during the interrogation, one of them a repeat offender, already prosecuted twice for trafficking and poaching, he was the one who supplied the tusks. Both were arrested the next day. The prefet (prefect) acted in an astonishing hypocrisy, ensuring that the AALF operation team had his full support for law enforcement during an arrest of another ivory trafficker just a month earlier.
Bringing in Specialized Traffickers
Four traffickers were arrested with 100 kg of pangolin scales in Cameroon. The group consisting of two women and two men was well organised and ran a network specializing in selling pangolins scales to traffickers in big cities. They activated a supply chain of smaller traffickers and bushmeat sellers in the villages of their operational area. Three ivory traffickers arrested with two tusks in Gabon. Four hunting guns were found during the house search in the house of one of them. Two traffickers arrested with two tusks in Gabon. The first one, a Burkina Faso national, was arrested after being monitored by the operation team entering a hotel with the contraband concealed in a black bag. He denounced the other trafficker, who was swiftly
arrested nearby.