Karolina Araya Sandoval
Karolina Araya Sandoval is a Chilean nature conservationist taking great effort to protect the smallest bird in Chile, the critically endangered Chilean woodstar. With her foundation Picaflor de Arica Karolina raises awareness among local people, creates alliances with communities and protects the last key habitats of this tiny hummingbird.
Background
Karolina is committed to conserving nature and biodiversity in the area she grew up in. During her time as a bird monitoring volunteer, Karolina was captivated by the Chilean woodstar hummingbird. However, she was also eye-witness of the devastating effects of agricultural expansion in the area leading to dwindling woodstar populations. So Karolina decided to take action and founded Picaflor de Arica. With this foundation she aims to raise awareness among communities by supporting a local theatre group to create a children's play entitled "Lily the last hummingbird" and launching a woodstar writing contest. The contest reached 2500 participants and 3000 booklets were printed. The money raised from the sales will be donated to marginalised schools in the area. Karolina and her team continue to study and monitor the species and have convinced the local university (University of Tarapacá) to study native plant cultivation to aid in future restoration efforts in the area. As a cherry on top, Karolina has recently discovered a new stronghold site with many active nests, bringing hope to the conservation of the Chilean woodstar.
Vision and approach
As a descendant of the Mapuche, the only people of America that resisted the Spanish invasion, Karolina now aims to help the Chilean woodstar fight back the intrusion of humans in their habitat. She has spent years monitoring the species and mobilising scientists to study the species' habitat needs to be able to create and restore corridors between fragmented sites. With Picaflor de Arica she raises awareness on the conservation of the tiny hummingbird among young, local people and aims to restore natural habitat and create a protective area for this endangered little bird.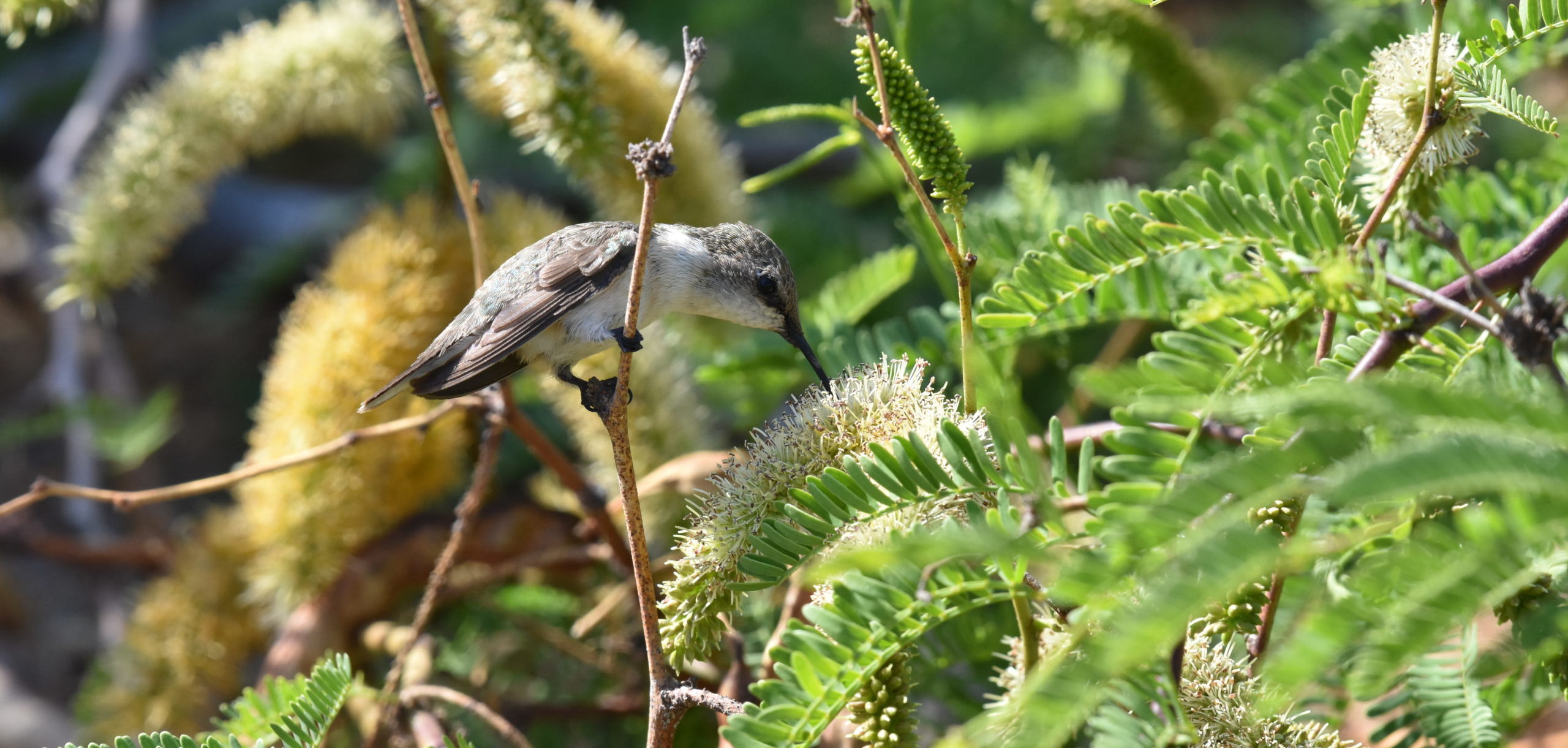 Impact of the Future for Nature Award
With the FFN Award prize money Karolina will:
Purchase the land containing the Chilean woodstar's newly discovered breeding sites.
Convert the land into a private protected area allowing for active management to provide the species basic needs, and direct protection from threats by agricultural practices.
Build a permanent nursery to cultivate native plants used by the woodstar.
Increase available habitat through native plant restoration in the last three valleys inhabited by the species.
"Launching herself into the wild frontier of conservation with passion and a good education as her weapons, Karolina has become a force for nature in her remote desert home."

Saba Douglas-Hamilton, International Selection Committee