Mónica Torres
Mónica Torres is an optimistic Guatemalan conservationist who has dedicated her career to the protection of a species that was thought to be a lost cause. Mónica builds metaphorical bridges between local people and nature to help secure the future of the Campbell's alligator lizard.
Background
After rediscovering the presumably extinct Abronia campbelli lizard, Mónica Torres from Guatemala became committed to conserve this endemic Guatemalan lizard. To effectively protect the species Mónica has conducted scientific research projects on its habitat, population dynamics and behaviour. She has recently discovered two new distribution zones for the species to live and breed, sparking hope for the species' recovery. Mónica leads Conservation Abronia which implements educational and awareness programmes to build strong alliances with landowners and communities and change people's views on local biodiversity and promote the co-existence of humans and wildlife. Conservation Abronia also implements a communal reforestation and habitat restoration programme that allows the conservation of biodiversity while also ensuring local livelihoods. To support the local population of alligator lizards, a captive breeding and reintroduction programme was initiated. Mónica's efforts have already lead to the restoration of  1 million m2 of habitat, the establishment of 20 km of biological corridors and reintroduction of almost 300 young lizards.
Vision and Approach
Mónica is dedicated in working together with local communities to reforest, expand and protect the habitat of the Abronia campbelli lizard, also known as Campbell's alligator lizard, and restore natural areas. While she was told that farmers would not be willing to give up parts of their land and villagers would not change their destructive ways or be interested in conserving a species they were afraid of, Mónica has proved this to be untrue. Mónica believes local people are the key to the conservation of nature and has seen with her own eyes that people are willing to change and compromise.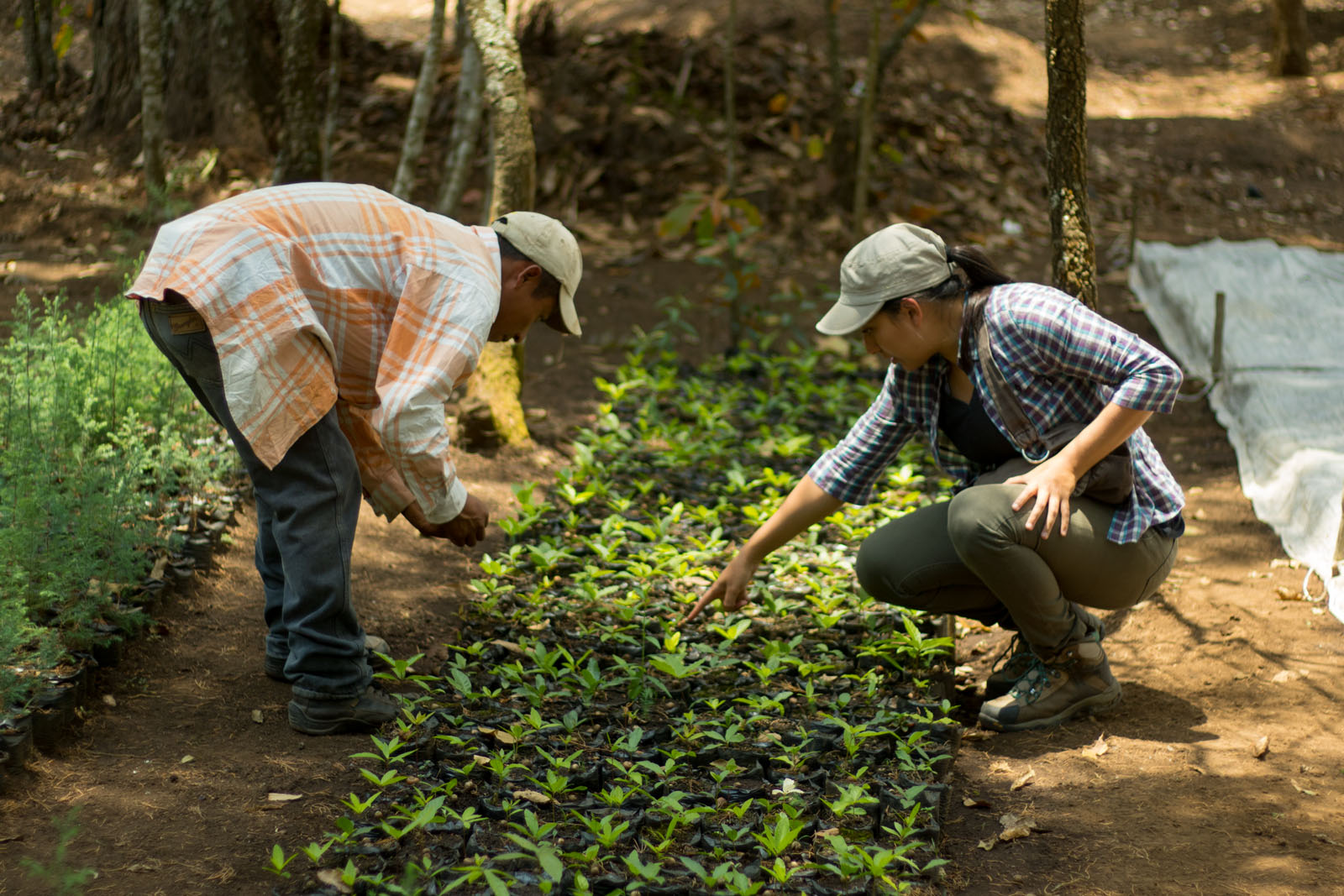 Impact of the Future for Nature Award
With the FFN Award prize money Mónica will:
Bring the programmes from Conservation Abronia to the landscape scale, assuring the viability of the species.
Create additional biological corridors to protect, extend and connect the habitat available for the Campbell's alligator lizard in and between the 3 distribution areas.
Connect more local families, farms and communities to work together and make aware that human and wildlife can live in the same habitat and thrive.
"Mónica is a truly outstanding leader, focusing on a forgotten, arboreal, non-charismatic lizard in a country beset by numerous social, political and ecological challenges. Against all the odds she has driven forward real conservation gains through sheer persistence, exceptional community engagement and empowerment, backed by strong research."

Simon Stuart, International Selection Committee