Registration Now Open for the Virtual Award Event 2020!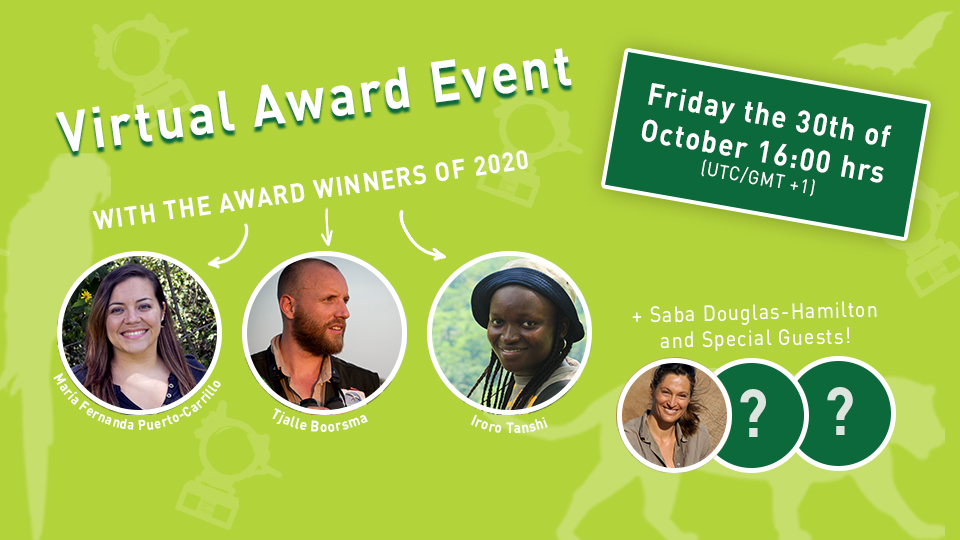 Each year the 3 FFN Award winners share their personal conservation journeys during the FFN Award Event to connect with other nature conservationists and enthusiastic supporters like you. In response to the COVID-19 pandemic, we are thrilled to bring you our first ever virtual Future For Nature Award Event!
Join us on Friday the 30th of October 16:00 hrs (UTC/GMT +1) as we bring the inspiring stories of the 2020 FFN Award winners Iroro Tanshi, María Fernanda Puerto-Carrillo, and Tjalle Boorsma, to your home.
This event is free for anyone to participate and watch. Read more about the programme, the speakers, and how to register for the event!