Relive the 2019 Future For Nature Award Event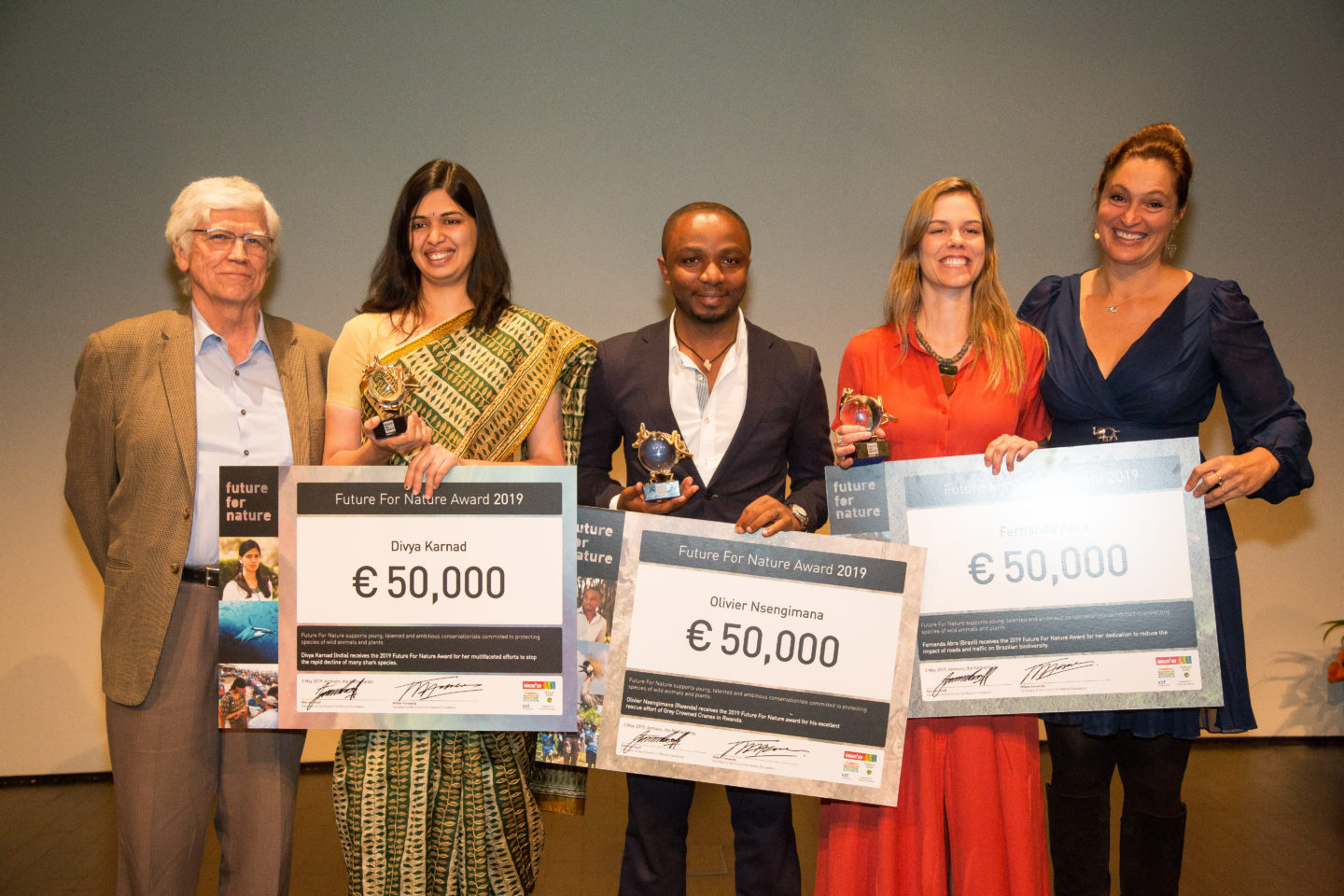 What a spectacular day at Burger's Zoo during the Future For Nature Awards 2019! A day full of inspiration, emotion and exhilaration. A huge congratulations to the new Future For Nature winners 2019, Fernanda Abra (Brazil), Olivier Nsengimana (Rwanda) and Divya Karnad (India) for winning the award!
These winners, used to the rich biodiversity of Brazil, the beautiful hills of Rwanda and disappearing in the crowds of India, stepped out of their comfort zone and onto a stage with over 500 adoring supporters in the audience and many people via the livestream.
The people in the audience were moved by the authenticity of these winners, opening up to share their stories of hardship, demonstrating their dedication to make a difference that matters, and their overwhelming joy to feel supported.
Our legendary hostess and international selection committee president Saba Douglas-Hamilton made us all feel warmly welcome, and introduced our new conservation heroes with such powerful words like only a true Future For Nature mother would do.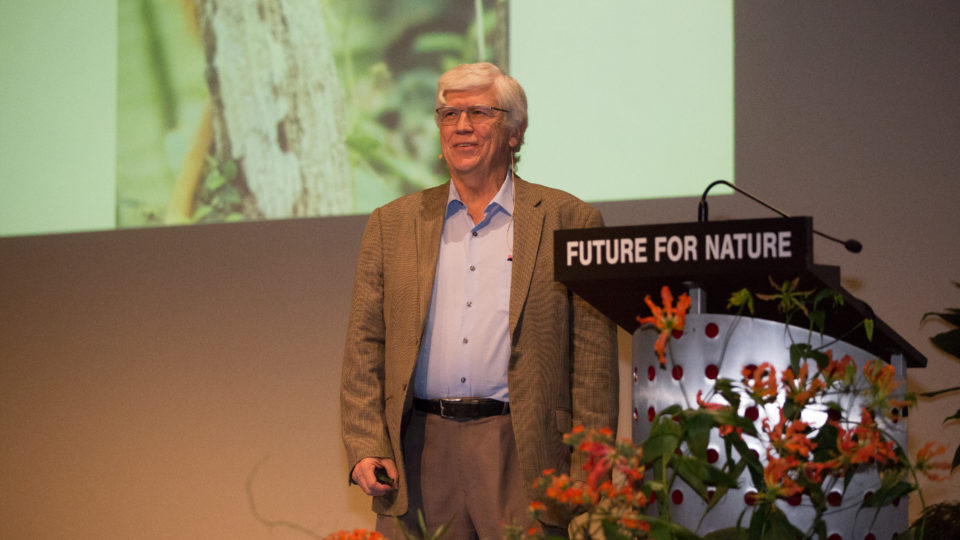 We were extremely honoured to have conservation rockstar Russell A. Mittermeier as our Guest of Honour, looked up to by legions of people in conservation world, including our winners. Russell spoke about his 45 years of experience, the threats our natural world and rich biodiversity hotspots are facing and his groundbreaking work in namely Madagascar and Suriname. For the winners, it was an incredible opportunity to interact with such a legend!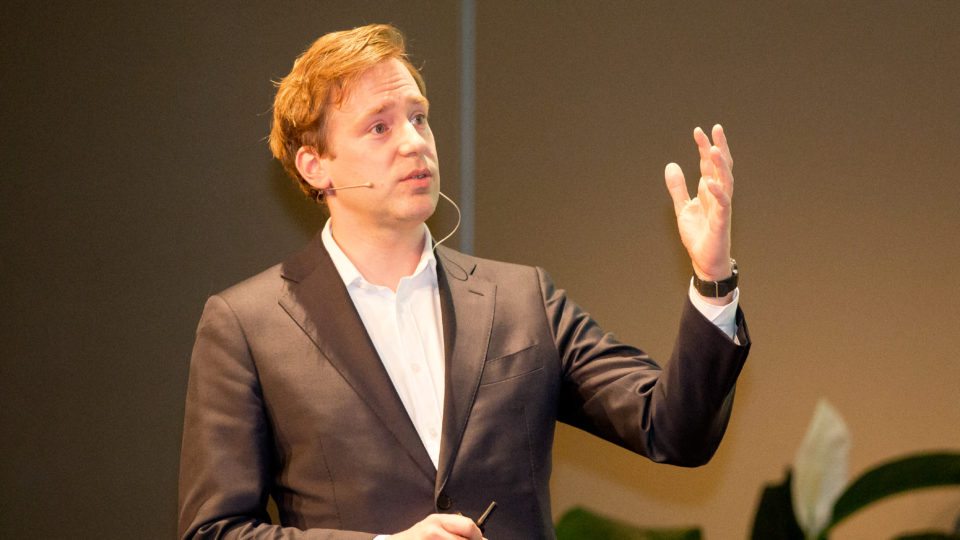 Future For Nature winner 2016 Wietse van der Werf (the Netherlands) gave us an uplifting update about his journey after winning the award! Thanks to the funds, Wietse was able to start the Sea Ranger Service, an ingenious solution to several urgent problems. Unemployed youth are trained by navy veterans to patrol protected sea areas, carry out research and maintain windmill parks and sea quality in the North Sea. This concept is so wildly successful, that Wietse closed government deals in the Netherlands, is in talks with governments of other countries such as the United Kingdom and Indonesia, and working to create an alliance with the UN!
After a congratulatory message with exciting updates from last years Future For Nature winners Trang Nguyen (Vietnam), Geraldine Werhahn (Nepal) and Adam Miller (Indonesia), the audience was blown away by the new winners!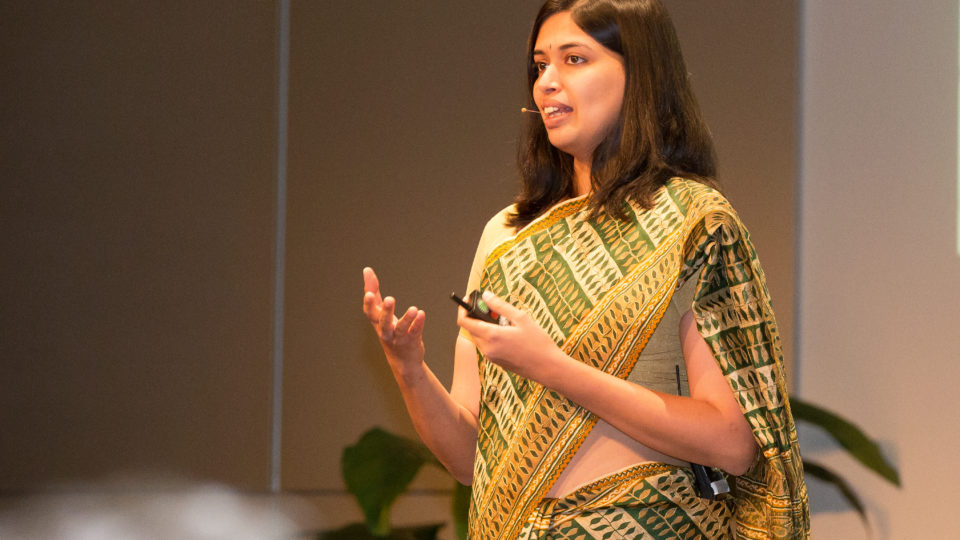 Divya Karnad (India) always found her solace from the suffocating crowds of Chennai in the ocean, where she discovered wildlife. Choosing a path in wildlife biology and working with sea turtles Divya soon discovered the huge impact of fishing on marine biodiversity, and most notably on sharks. As apex predators, sharks maintain the balance of ecosystems, but 70.000 tonnes of sharks are caught every year, making India the world's second largest harvester of sharks. Divya found out that the reason behind this, is the increasing emergence of shark meat in traditional food.
"The issue became not only about saving sharks, but also of saving the livelihoods of traditional fisherwomen. […] The issue therefore was not merely to stop shark trade, but to change to more sustainable alternatives." – Divya Karnad
Divya launched her programme InSeason Fish, and started to work with fishermen to educate them about sharks, but also to work with consumers and chefs in restaurant to find alternatives for shark meat, and successfully so, showing that everyone can be a conservationist at heart, if willing!
"With this award, I also go from being the victim on the bus to the protector of the fisherwomen's livelihoods, while saving sharks, but I need your help to keep working to turn this from a conservation project to a women's empowerment movement that saves sharks in India!" – Divya Karnad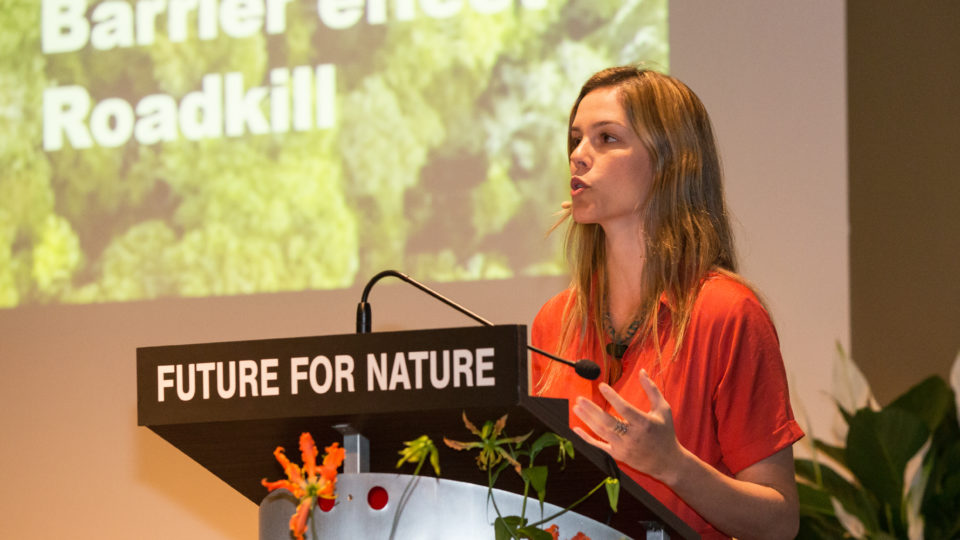 Fernanda Abra took us to beautiful Brazil, which contains 20% of all living species on this planet and told us about her journey to conservation. Instead of working with beautiful live animals, Fernanda choose to work with what is sad and ugly. She works to reduce animal roadkill on the immense Brazilian road network. Fernanda studied the underpasses and overpasses that are in Brazil, to see if animals were actually using them… and they were! Thousands of animals are road-killed every day, being the worst impact that causes unnatural mortality. Fernanda started to work on solutions for roadkill, granting safe passages and taking this problem from different angles by working together with decisionmakers for new road constructions.
"Each animal that crossed the road safely because it had access to an underpasses or overpasses is something to be commemorated. This is good for animals – wildlife conservation and also for human safety." – Fernanda Abra
Fernanda ended her story with the emotional impact of the Future For Nature award, making everyone in the audience in urgent need of tissues.
"When I received the email from FFN saying I was one of the winners, it was the best day of my life. I was so happy that I screamed so loud! Because now, my work and my voice have the opportunity to represent all the amazing animals that we have in Brazil and who cannot speak for themselves!" – Fernanda Abra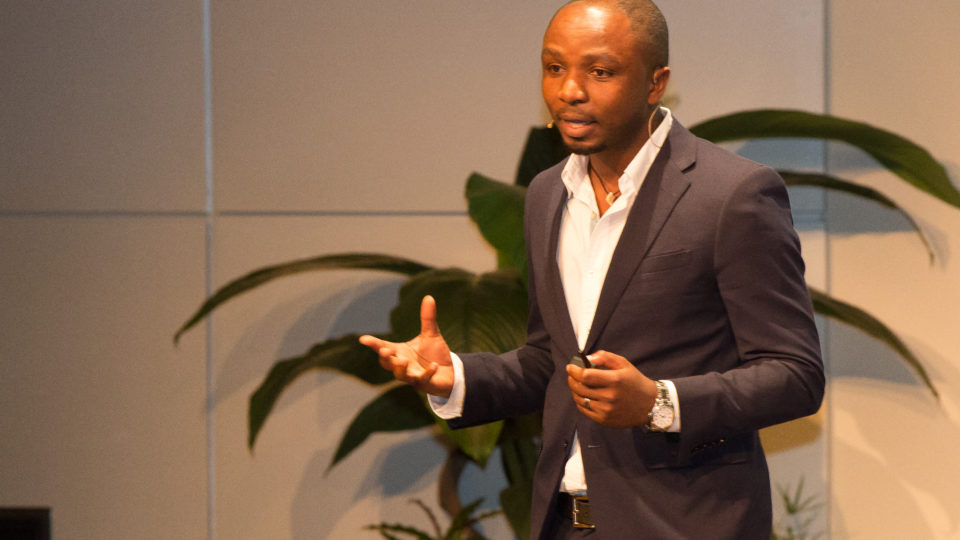 Last but not least, Olivier Nsengimana grew up in the Rwandan bush, surrounded by the magic of nature. It is there, that he saw the colourful Grey Crowned Crane, adorned with a majestic crown, and fell in love with this animal. After the genocide in Rwanda, the country had to restart, and Olivier wanted to help rebuild his country. He studied veterinary medicine, and became aware of the many endangered species. He decided that this was his future.
"From the first moment I had an opportunity to be involved with conservation work; that was it – I knew that that was what I wanted to do with my life and that's how I chose to contribute to rebuilding my country." – Olivier Nsengimana
Working with the Gorilla doctors, Olivier found out that his favourite childhood bird was nearly extinct in Rwanda, and could not ignore this. Victim of habitat destruction and pet trade, these symbols of prosperity found themselves rapidly declining. Olivier founded Rwanda Wildlife Conservation Association, and started to raise awareness. He successfully removed many cranes from captivity, rehabilitated them, and thanks to his efforts, there is a 30% increase of the Rwandan Grey Crowned Crane population! Moreover, by organising community outreach programs with school children, Olivier aims to foster a new generation of conservationists!
"People have been calling my colleagues and I "Team Crane". But today I found a new title; I want to be a Future for Nature and I want to transform many kids and many more members of the community into "Future for Nature Ambassadors". – Olivier Nsengimana
All in all, this day was one to remember. Of course, our winners are not even remotely done, as this Future For Nature boost gives them inspiration to continue to go on fighting for a better world, every single day.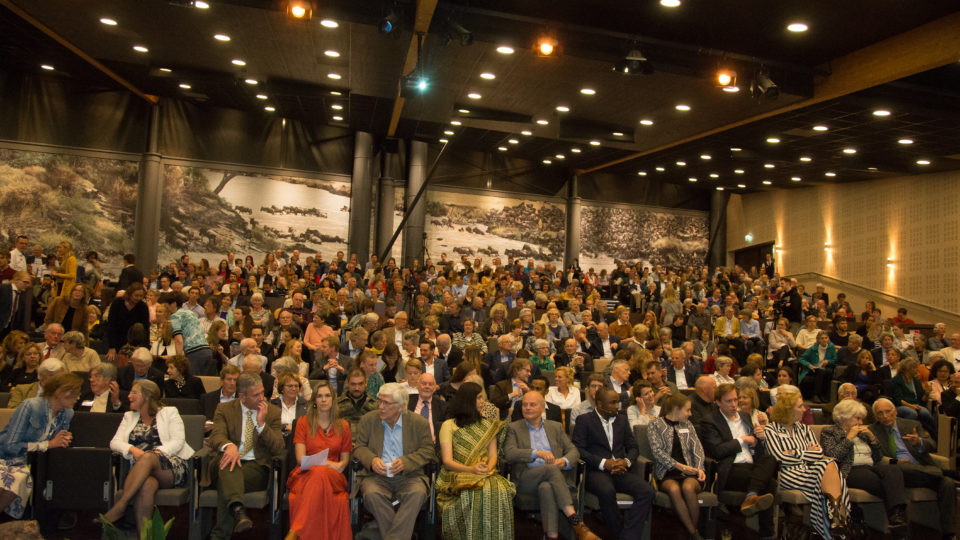 Visit the event page to see photo's and watch the livestream of the event: