Skills on Human Wildlife Solutions taken from Marine to the Terrestrial World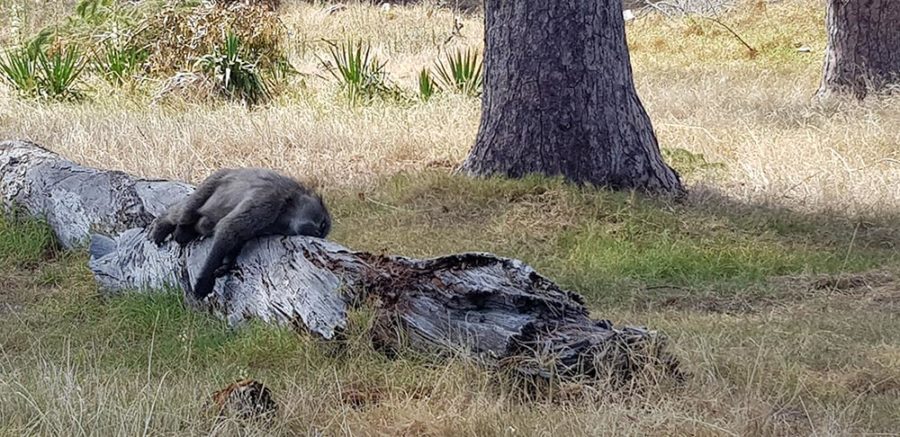 The marine world and the terrestrial world may seem worlds apart, but actually there are many issues that are faced by both environments. One such issue is human-wildlife conflict. Bronwyn Maree (winner 2014) shares an update on her recent switch from the marine to terrestrial world.
Seabird bycatch
From 2008 to the beginning of 2019 I dedicated my life and career to ensuring that seabird bycatch is reduced in fisheries, operating both locally and at the international level. I was able to gain experience and work with fishermen out at sea, conduct workshops with scientists, government officials and fisheries observers, develop training material to create an understanding of responsible fishing and ecosystem approaches to fisheries management and work with fisheries compliance officers to improve the monitoring of seabird bycatch mitigation measure use in fisheries. This work continues with many fisheries still a major concern for seabirds.
Raiding baboons
At the start of 2019, I was given the opportunity to transfer my skills to Human Wildlife Solutions, whose mission is to provide innovative, non-invasive and sustainable solutions to resolve conflict situations between humans and terrestrial wildlife, specifically with baboons. Teams of baboon rangers are placed in areas where the baboons may come into contact with humans, where they deter baboons from raiding and assist in the keeping baboons outside of suburban zones. I look forward to bracing this new challenge, as the Operations Manager and Area Manager for the South East region in Cape Town (South Africa).