The Future For Nature Award Winners 2018!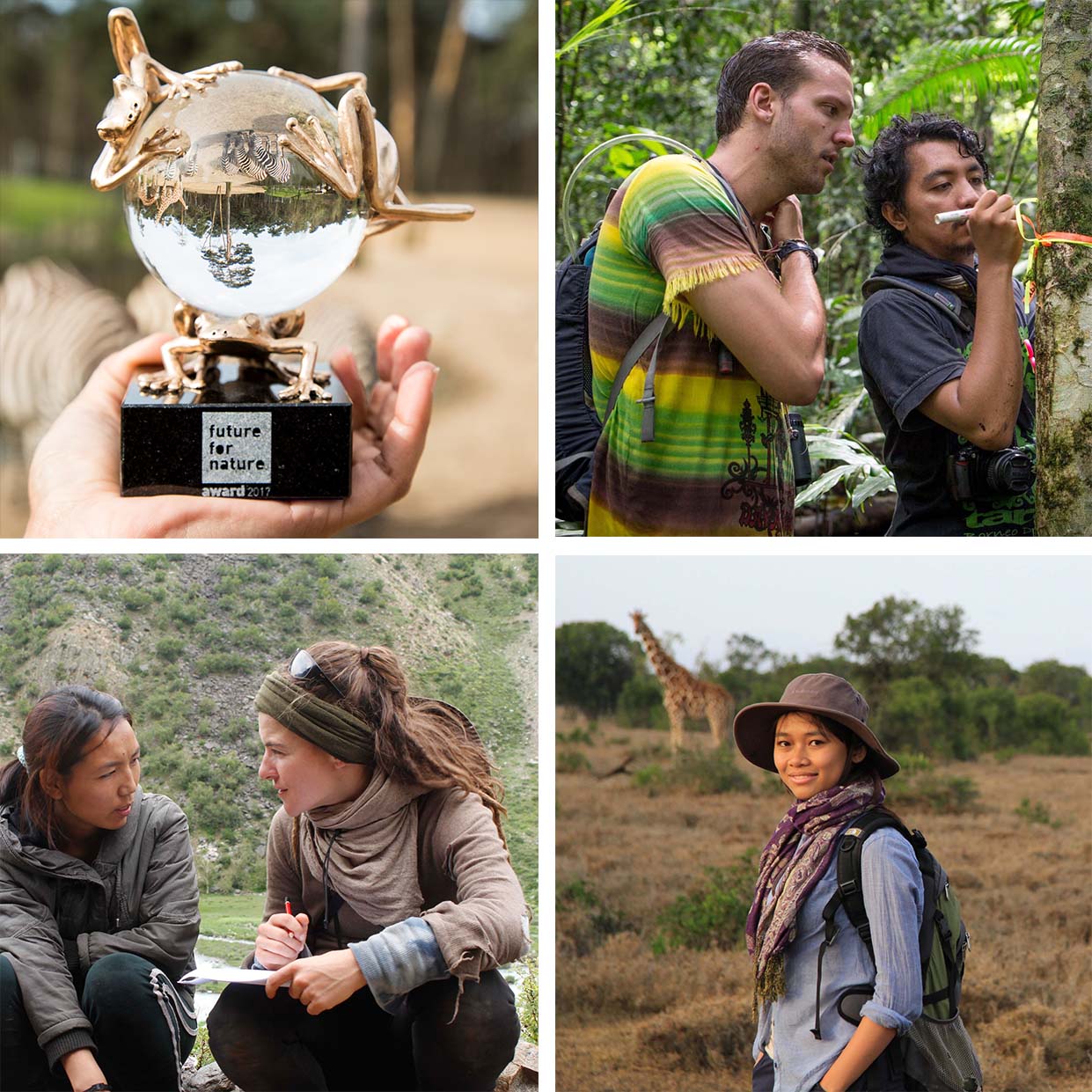 Fortune comes to those who wait! Finally, the FFN Award winners of 2018 have been selected! Out of ten incredible wildlife heroes, who are dedicating their lives to ensure a better planet for us and future generations, three will be carrying the prestigious FFN laureate title.
We are immensely excited to announce to you the FFN Award winners 2018:
Trang Nguyen, Adam Miller and Geraldine Werhahn!
With nominees from all over the globe, from Vietnam to Chile, from Argentina to Indonesia, from Nepal to Cameroon, from India to Colombia and from Austria to Peru we had a very diverse group of inspirational examples but we can only welcome three of them to the Netherlands to ignite a fire and make us believe in a beautiful future for nature.
We thank all of the amazing nominees for sharing their stories, and all of our followers for engaging.