Twenty Years of Tenkile Conservation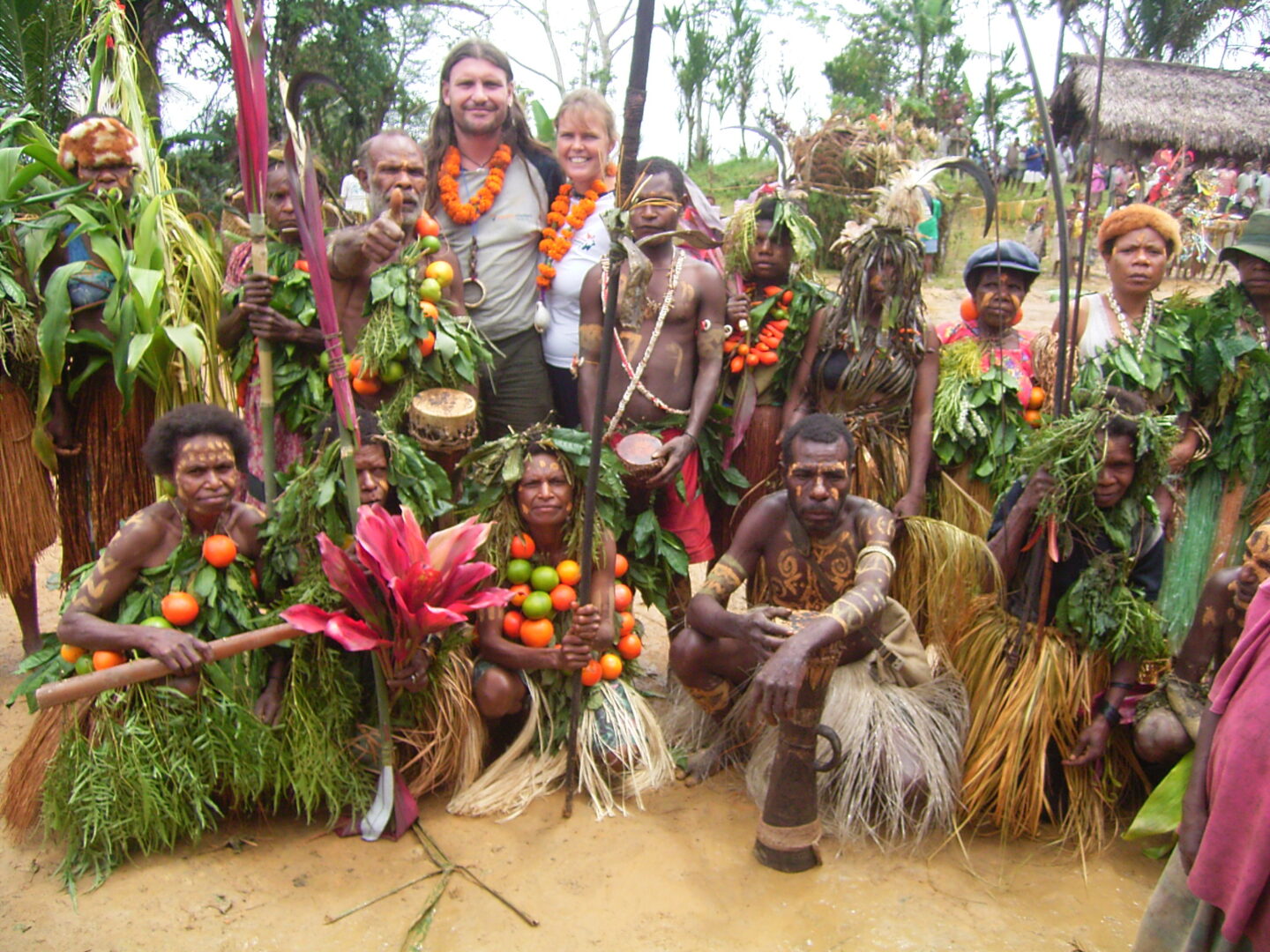 Last month marked twenty years of Tenkile conservation for Jean Thomas, FFN Award winner 2010, and her husband. Throughout these two decades, Jean has helped protect endangered tree kangaroos, develop alternative livelihoods for local communities and educate people about the importance of nature. Jean recently shared some highlights about their incredibly conservation journey, and as one of our award winners Future For Nature also wants to pay tribute to Jean and her incredible work.
From the zoo, to the wild
After working as zookeepers in Australia, Jean and her husband Jim Thomas took a leap of faith in 2003 and moved to Papua New Guinea. They joined the Tenkile Conservation Alliance, which was established by a network of organisations that aimed to protect the critically endangered Scott's tree kangaroo, or Tenkile. These arboreal kangaroos are indigenous to Papua New Guinea. Hunted by local communities for their meat, their numbers had decreased to around 100 individuals left in the wild. What started out as a volunteer jobs for Jean and Jim, turned into chief officer positions and a lifelong passion to protect Tenkile and other lives in Papua New Guinea.
The Tenkile Conservation Alliance established and maintained hunting moratoria for the Tenkile and two other endangered tree kangaroo species throughout the Torricelli Mountain Range. During their first few months of working with TCA, Jean and Jim connected with people in the villages within the Torricelli Mountain Range. Over the years these connections resulted in long-lasting relationships with and support from village representatives that still stand strong today. Currently, 43 villages participate in a hunting moratorium and collaborate with the Tenkile Conservation Alliance.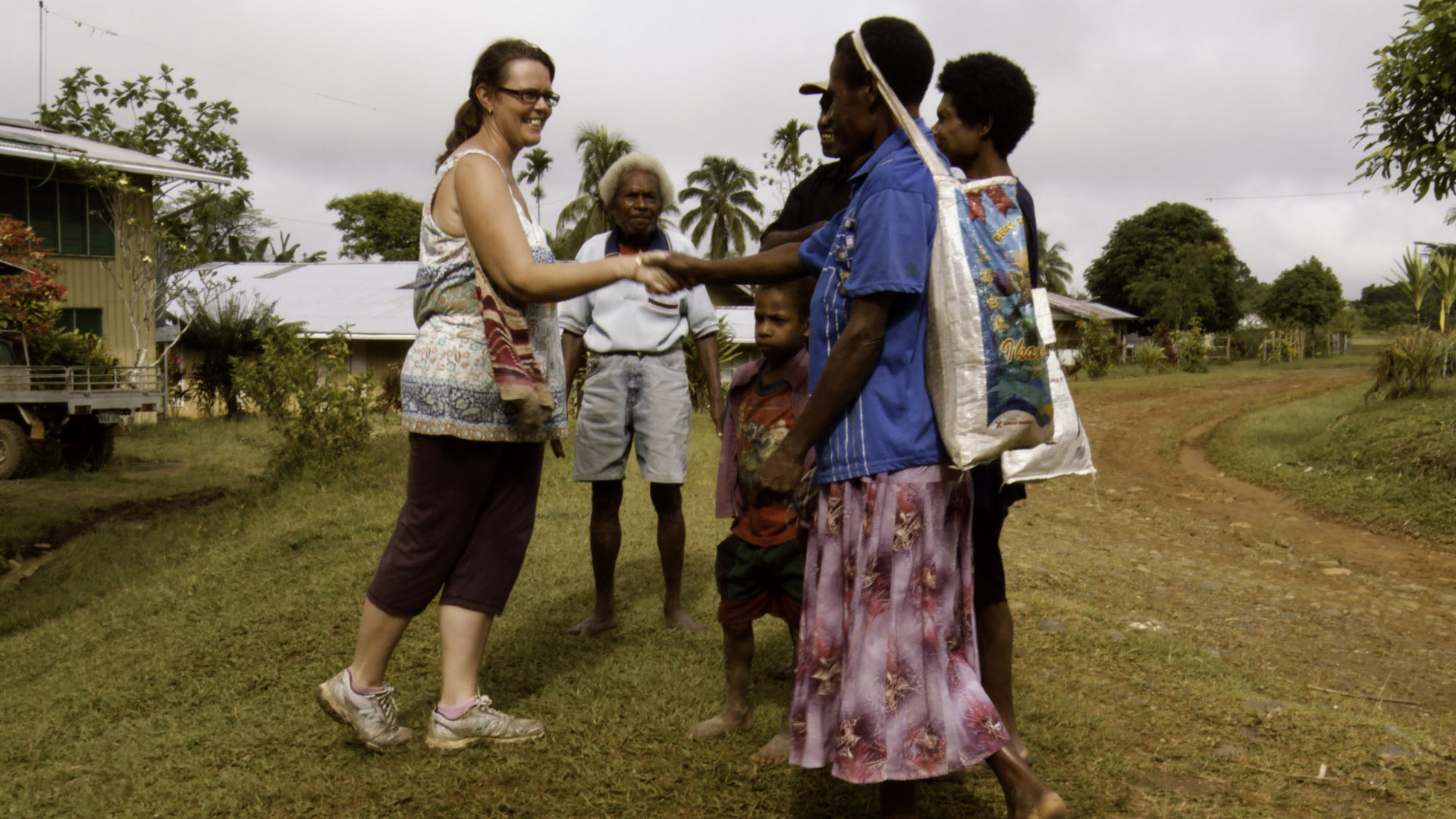 To provide communities with an alternative protein source, one of Jean and Thomas' first jobs was setting up a rabbit farming project. Interested locals were engaged as rabbit trainers and local rabbit farming experts were identified. Twenty years on, no rabbits from the project have escaped, which is a great result on its own as rabbit are able to become exotic pests. A village local showed success in breeding rabbits (as of early 2023, he has bred over 800) so Jean and Jim have handed over the rabbit farming project to him, and now the Tenkile Conservation Alliance only provides support for the project.
Conservation education
Working with people and building capacity is a big part of nature conservation. Jean spent the majority of her time visiting schools and conducting school education programs. This later evolved into a teacher training program and a unit of work was created combining science concepts, conservation and art.
With the financial support from the Future For Nature Award, Jean implemented a drama education programme to teach concepts about conservation. The results were great, linking modern science with indigenous knowledge. They had performances of traditional Tenkile and Weimang tree kangaroo stories, original songs composed and role plays which entrenched community mobilisation in a big way. The drama program evolved into a puppet show which both Jean and Jim performed at all of the villages. This even led to a temporary radio program for which Jean and Jim found funding to supply villages with a wind up two-way radio.
Big achievements
Throughout the years, Jean and Jim worked on other big projects to help improve livelihoods of the communities in the Torricelli Mountain Range. The first big one was the Rural Water Supply and Sanitation Project, which supplied more than 350 water tanks to villages in the area. Another one of their projects focused on providing 800 houses with tin roofing improving local housing. A more recent achievement was the Solar Lighting Project. Over 2500 household solar lighting units and 350 streetlights have been distributed in over 40 villages, bringing light to remote communities.
In 2018, Mark Hanlin created an award winning documentary about Jean and Jim's story to protect the Tenkile, called Into the Jungle. Besides Jean, Jim and the people of the Torricelli mountains, it features Sir David Attenborough, Jane Goodall and Tim Flannery. Watch the trailer here.
To be continued
While they now work more remotely from their home in Australia, Jean and Jim are still active full time, raising money, networking, reporting and building a system that aims to set up the future of TCA. They are working on several phone applications and a new portal, that will help the TCA staff continue their work. The next goal is to have the Torricelli Mountain Range be declared a Protected Area. This has been on Jean and Jim's mind since the beginning and has driven their actions. All that can be done now, is wait and hope for the best.
Future For Nature is proud of what Jean and Jim have achieved in the past 20 years and look forward to seeing what is still to come, and aim to support them wherever they can.